Munetada Kurozumi (黒住宗忠) (1780-1850) was a Shintoist of the late Edo period in Japan who founded Kurozumikyo, the pioneer of a new Shinto-based religion.
Munetada was born on the winter solstice of November 26, 1780, the third son in the family of a Negi (a junior priest assisting the chief priest at a shrine) serving the Imamura gu shrine in Nakano-mura, Mino-gun, Bizen Province (present-day Okayama City, Okayama Prefecture).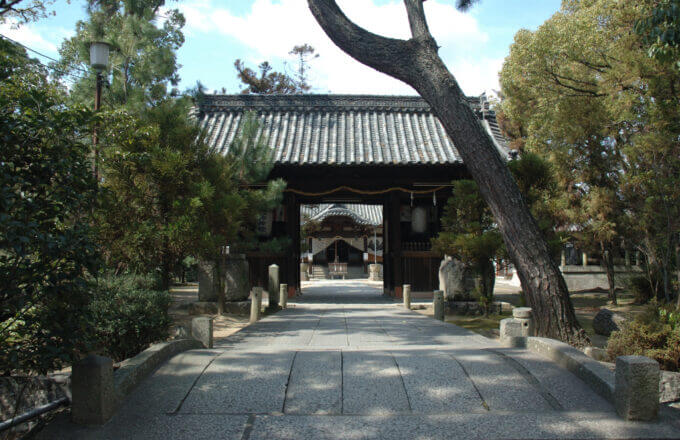 Munetada was so filial that he was honored as a filial son by the Bizen clan, and was nicknamed "the filial son of Kurozumi" by those around him.
One day, the 19-year-old Munetada found the phrase, "The mind is a god," in the book "Shinto taii" by Kanetomo Yoshida, a Shintoist of the Muromachi period (1336-1573). Since then, Munetada has had the tremendous desire to "become God while living," he said.
However, in August 1812, when Munetada turned 33 years old, his mother, Tsuta Kurozumi, fell ill in bed due to severe abdominal pain, followed by his father, Muneshige Kurozumi, who also suffered from the same abdominal pain.
Munetada did his best to take care of his parents, but he lost them one after another, and he fell into a state of extreme despair. Then, Munetada himself became emaciated, and around November of the following year, he became ill with what was thought to be pulmonary tuberculosis and fell ill in bed. He was dying and prepared for this to be the end of his life.
As Munetada waited for death with determination, he suddenly realized that he had become very ill because his grief over the death of his parents had made him gloomy, and that if only his mind could be cheerful, he would be cured. When he turned his mind to the gratitude of God's blessings, his illness was mysteriously alleviated before he knew it.
On November 11, 1814, the day of the winter solstice, Munetada suddenly wanted to worship the sun after taking a bath. His wife objected out of concern for his ailing body, but he dressed formally as a priest and waited for the sunrise.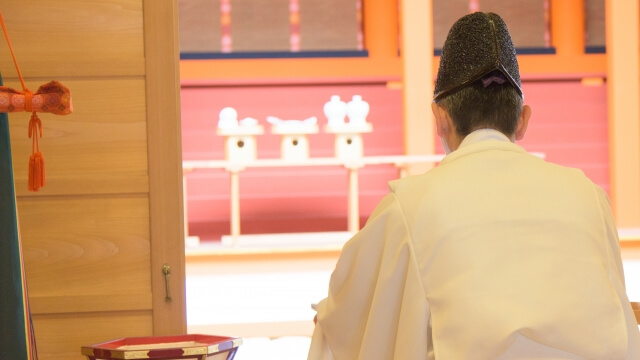 Soon the majestic sun appeared in the eastern sky, and Munetada clapped his hands and worshiped it with all his heart.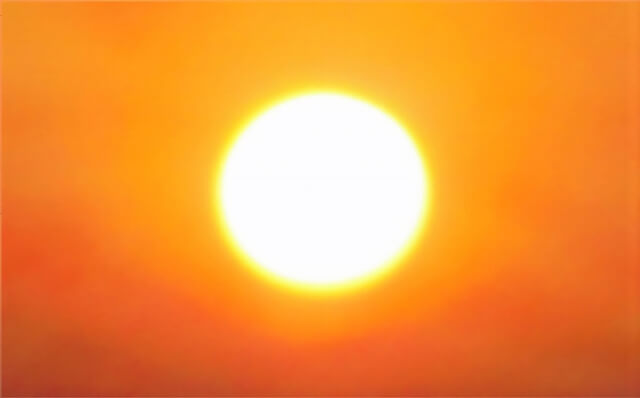 At that moment, he felt that he had become one and the same with Amaterasu, who is the goddess of the sun in Japanese mythology and regarded as the root god of all things.
At this time, Munetada realized that human beings are by nature eternally "alive" and free from life and death.
He also realized that by cultivating the state of "nothingness," which is the root of the human mind, the human mind becomes one with the will of God (the vital essence of heaven and earth) and reaches the state of " eternal living," which transcends life and death.
And strangely enough, after this spiritual experience, Munetada was revived from the brink of death.
This spiritual experience of Munetada is called "Tenmei Jikiju (天命直授)" in Kurozumikyo.
From this point on, Munetada thought that it was against God's will that he alone should receive such a rare blessing from Amaterasu and not others, and out of this sense of mission he began to preach Amaterasu's teachings. He also performed a kind of spiritual healing, curing many sick people free of charge.
Amazingly, Munetada acquired the ability to heal the sick simply by blowing youki (breath from the sun's chi) on them or by placing the palm of his hand on them, while he gained tremendous support from the people for his preaching of the divine virtues of Amaterasu.
Munetada called his lectures "Tengon (天言)"(heavenly words) because they came out of his mouth spontaneously and without conscious thought as if he had left his ego and become selfless.
Regarding the lecture, Munetada told the audience as follows.
I know nothing, I don't refer to books, I know nothing of Confucianism or Buddhism, and I have no desire to preach.

However, when I ascend this koza (a seat set aside on a higher level for those who give sermons or speeches), receiving the divine guidance of Amaterasu, the divine guidance naturally fills my heart and flows out smoothly.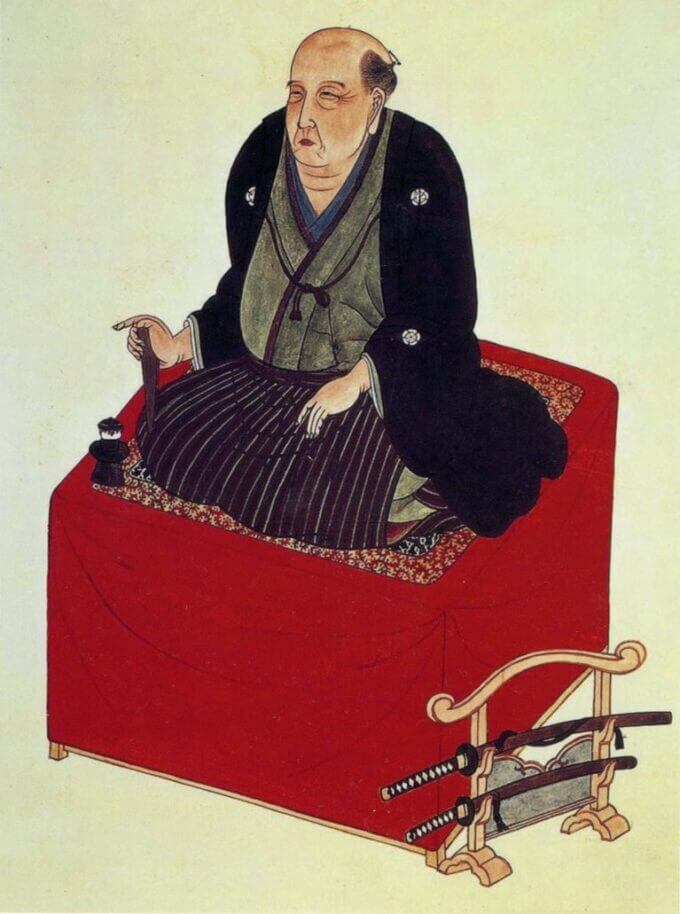 Therefore, I ask you not to think of my lecture as Munetada's lecture, but to think of it as a lecture by the gracious Amaterasu, and I ask you first to dispel any doubts you may have, then to discard all your old convictions, empty your heart, and listen with a renewed mind.

If you listen carefully, even if you are seriously ill and on the verge of death, you will be healed before the lecture is over.
Remarkably, many miracles occurred one after another in which Munetada's healing abilities instantly cured many dying and seriously ill people. In some cases, Munetada's healing abilities immediately cured people who had long suffered from leg problems or even blindness, reminiscent of the miracles of Jesus Christ.
Let me give you an example of Munetada's miraculous healing abilities.
Tadaharu Akagi (1816-1865), born in Kume-Nanjo Gun, Mimasaka Province (now Kume-Minami Town, Kume County, Okayama City, Okayama Prefecture), suffered from an eye disease at the age of 22, and finally lost his sight.
Eight years later, however, at the age of 30, Akagi visited Munetada at the recommendation of his uncle.
At first, Akagi, an intellectual, was skeptical of Munetada's healing abilities, and he continued to refuse his uncle's recommendations, believing that there was no way that his eyes could be cured by the healing power of a country Shinto priest like Munetada. Finally, when his uncle threatened to cut Akagi off from his family, Akagi had no choice but to go to see Munetada.
Curiously, as Akagi listened to Munetada's lecture, he was drawn in more and more, naturally bowing his head and listening intently.
Soon, he was filled with passion from the bottom of his body, and he was overcome with emotion.
"What kind of person is this who speaks to us so gratefully?"
Akagi turned his head to look at Munetada, forgetting that he was blind.
At that moment, Akagi's vision, which had been in darkness for eight years, suddenly lit up and he could clearly see the face of 66-year-old Munetada, smiling peacefully!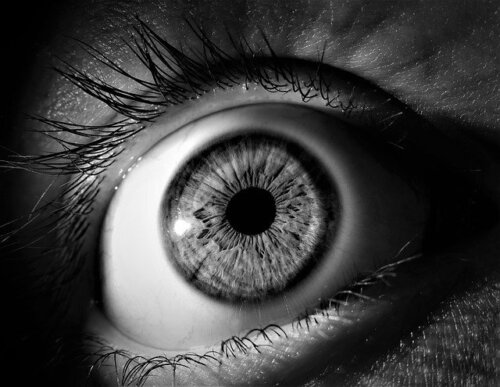 According to Munetada, however, these are not miracles, but rather, in his opinion, since the essence of man belongs to God, it is only natural that God's grace will appear when he returns to God's heart.
Not only that, but Munetada once brought even the dead back to life. It is said that when Munetada laid a cold corpse in front of him and prayed single-mindedly, the cold corpse came back to life and was revived!
After the dead man was resurrected, Munetada said to those around him who were astonished.
"I, who am unscrupulous, prayed for him and he came back from the dead. It is truly a wonder, but needless to say, this is not my power."
Thus, Munetada himself never considered any miracles to be his own work, but rather believed that everything was the work of God.
People called him "Nikoniko Sensei (smiling master)" because he was always smiling and grinning.
In fact, there was no one who never got angry about anything and was as gentle as a fool as Munetada.
As a result of the growing reputation of Munetada's healing abilities, people began to flock to him, and some of the shugenja (practitioners of shugendo (Japanese mountain asceticism-shamanism incorporating Shinto and Buddhist concepts), who, like Munetada, made their living from their healing abilities, were so jealous of him that they even set fire to his residence and violently persecuted him.
However, even after being subjected to such harsh treatment, Munetada did not condemn his persecutors at all but instead let them speak ill of him as much as they wanted, and he never had a word to say in return.
As for why he maintained such an attitude, Munetada said,
"If I were to argue him down, his mind would be hurt.

Since his mind is also a part of God, it would be out of the way to make his mind, as such a grateful part of God, disenchanted and gloomy."
Curiously, the persecution of Munetada soon ceased, and many shugenja and Buddhist monks, who had previously condemned him, became his disciples.
In addition, Munetada was remarkably selfless.
For example, he gave as much money as he had to the poor, and even paid other people's debts as his own. His disciples were so bewildered by his good nature and selflessness that they decided not to give him any more money.
Once, a well-known physiognomist from the Kinki region visited Okayama and saw Munetada's physiognomy.
After viewing Munetada's physiognomy, the physiognomist, for some reason, remained mute and did not speak.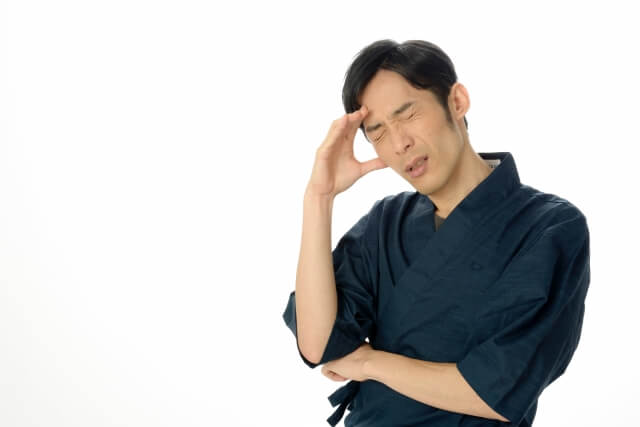 When Munetada nudged him to speak, the physiognomist responded with a puzzled look on his face as follows.
"I don't mean to be rude, but from the point of view of a physiognomist, your physiognomy is that of a fool…"
Hearing this, Munetada was extremely pleased and said,
"Very happy to hear that.
Thank you very much. I have been practicing becoming a fool for many years.
I could not be happier if the physiognomy of a fool had appeared on my face as well."
Thus, Munetada was truly a cheerful, warm, and vivacious man like the sun.
Munetada was considered a living god but passed away on February 25, 1850.
Published on March 30, 2022
Written by OTAKUPAPA