Tsuruya Namboku IV (1755 – 1829) was a Kabuki author in the late Edo period.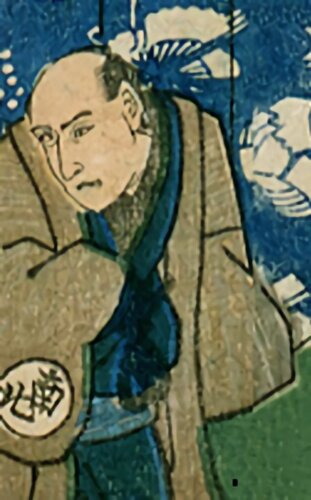 In 1755, Nanboku was born in Nihonbashi, Edo (the present-day Tokyo), the son of Ebiya Isaburo, a kouya (dyer) katatsuke craftsman (a craftsman who places a stencil on a piece of fabric and applies dye-proof paste over it with a spatula called a koma).
Nanboku initially worked with his father as a katatsuke craftsman, but he decided to become a kyogen author because of his innate love of the theater. Thus, in 1776, at the age of 21, he became an apprentice under Jisuke Sakurada I.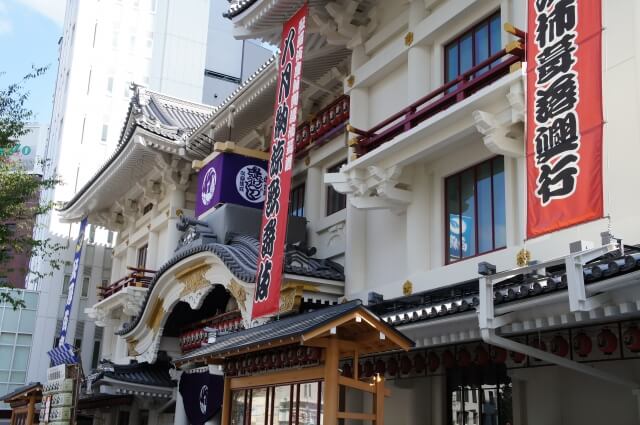 Nanboku spent nearly 30 years as a lowly apprentice and continued to live in poverty as a kyogenkata for a long time. Kyogenkata is a kyogen playwright who performs miscellaneous duties as assistant to the leading author.
However, in February 1803, at the age of 49, he became the leading author and wrote "Yonihibike Otowa no Sakura" for Bando Hikosaburo III.
In August 1804, Tenjiku Tokubei Ikokubanashi (Tenjiku Tokubei), a play written by Nanboku for Onoe Matsusuke I, was performed at the Kawarazaki-za theater in Edo and became very popular, and Nanboku was finally recognized as a Kabuki playwright. At this time, Nanboku was 50 years old and a late bloomer.
Having lived a long life as an underclassman, Nanboku was well acquainted with the customs and popular language of the common people and the lives of the lowest classes, which he quickly incorporated into his kyogen stage productions.
Nanboku devoted themselves to realistic depictions of the lives of ordinary people at that time and developed the genre of kizewa, a more realistic depiction of life at that time. Sensitive to what kind of stimulation people wanted in the decadent climate, Nanboku incorporated murder, bizarre incidents, and ghost stories into his kyogen.
Nanboku excelled at naimaze, a multilayered theatrical style that combined several completely different worlds, such as a wedding taking place at the scene of a murder or a funeral and a wedding taking place at the same time in the same house.
His style, which combines decadence and weirdness with a touch of venomous humor, is also known for its strong reflection of the matured culture of the townspeople of the time.
Nanboku was not only good at depicting backgrounds with bizarre ideas and realism, but also had a wealth of originality.
In particular, in ghost stories, he collaborated with Kanbei Hasegawa XI, a props master, to create clever stage sets and pioneer new expressions in Kabuki. Nanboku created more complex plays by using various stage mechanisms and staging techniques such as Hayagawari (quick changeover in which one actor plays multiple roles in a short time or in a single moment, such as young and old, male and female, good and evil, etc.) and Chunori (in which actors are suspended by wires above the stage and audience seats and move through the air; used in unrealistic roles such as ghosts, monsters, and foxes disguised as humans).
One of the most famous kabuki productions Nanboku worked on is Tokaido Yotsuya Kaidan (Yotsuya Ghost Story), first performed in July 1825 at the Nakamuraza Theater.
Yotsuya Kaidan (Yotsuya Ghost Story) is a Japanese ghost story created based on an incident that is said to have occurred during the Genroku era (1688-1704), and is set in Zoshigaya in Edo ( present-day Zoshigaya, Toshima Ward, Tokyo).
The basic story of Yotsuya Ghost Story is that a chaste woman, Oiwa, was slaughtered by her husband, Iemon, and became a ghost to take revenge.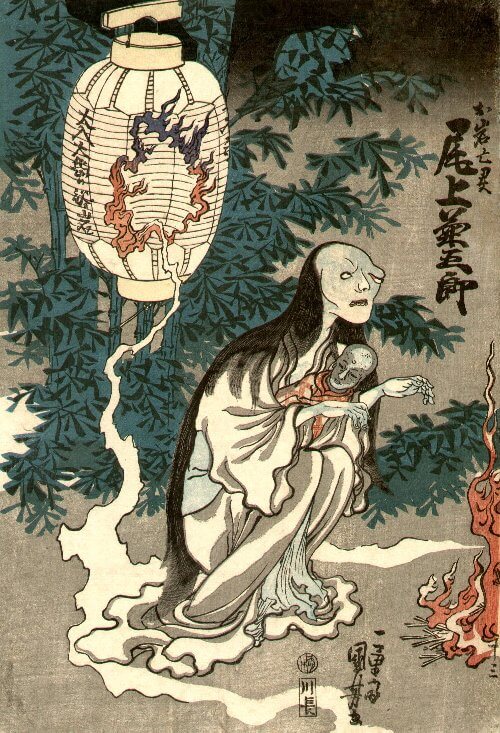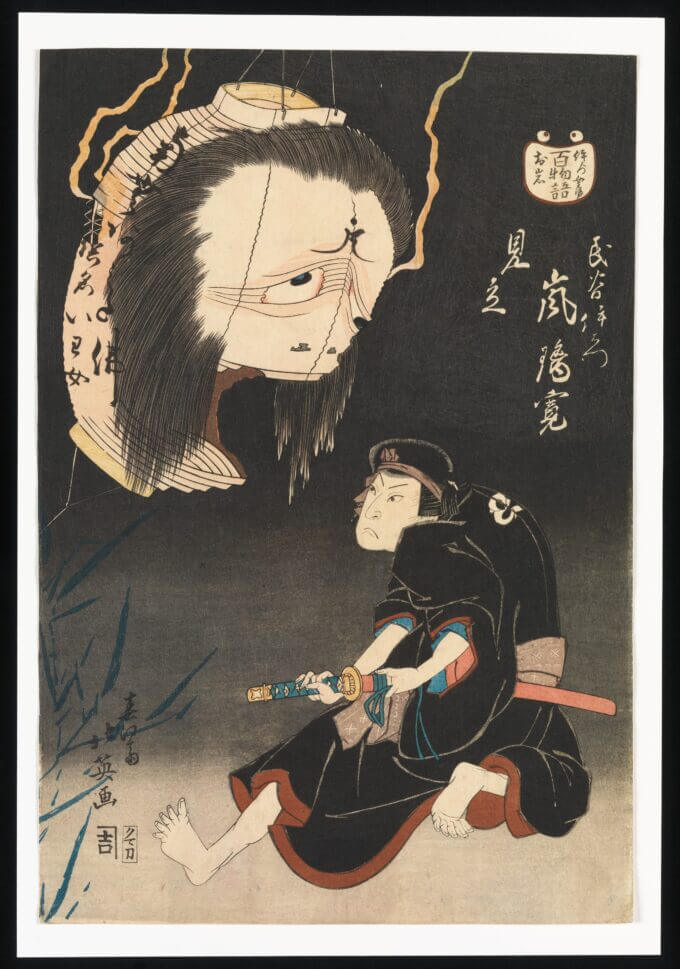 Yotsuya Ghost Story is considered the most famous ghost story in Japan and has been adapted into stage plays, movies, and TV dramas many times.
The Hauntings of Oiwa Continues to the Present Day
In fact, the hauntings of Yotsuya Ghost Story are not limited to the play.
Every time Yotsuya Ghost Story is performed in a theater or filmed for a movie or TV program, there are numerous reports of haunting episodes, such as actors suffering misfortune, backstage workers being seriously injured, pillars falling down on the set, and the wheels of a large carriage coming off by themselves.
There are also numerous recorded episodes of Oiwa's haunting, such as actors' eyes swelling up like those of Oiwa after being poisoned, and a reflection of Oiwa's face in a mirror at an inn where the actors stayed during filming.
Here are some episodes that are believed to be haunted by Oiwa.
Actress Kayoko Shiraishi (born in 1941) once played the role of Oiwa in Yotsuya Ghost Story at Iwanami Hall in 1966, and she also had various haunting phenomena.
One day, she and five other staff members went into a sushi restaurant, and after tea was brought for six, sushi was brought for six.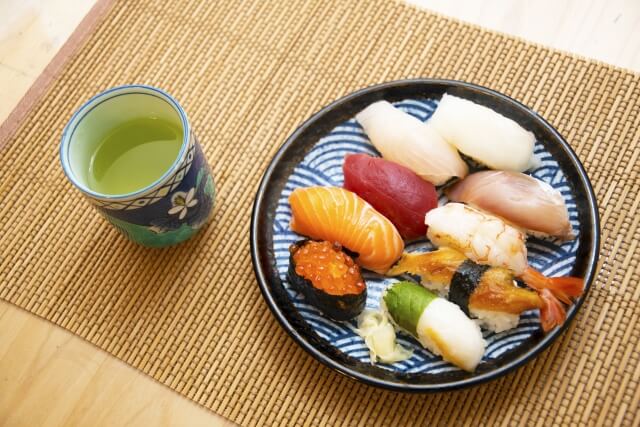 When they complained to the waiteress about the extra order for one person, she looked at them curiously and replied,
"Oh, I thought there was another woman here!"
Strangely enough, many times after that, when they entered other restaurants, they were served extra tea or food for one person, as if there was one invisible person beside them.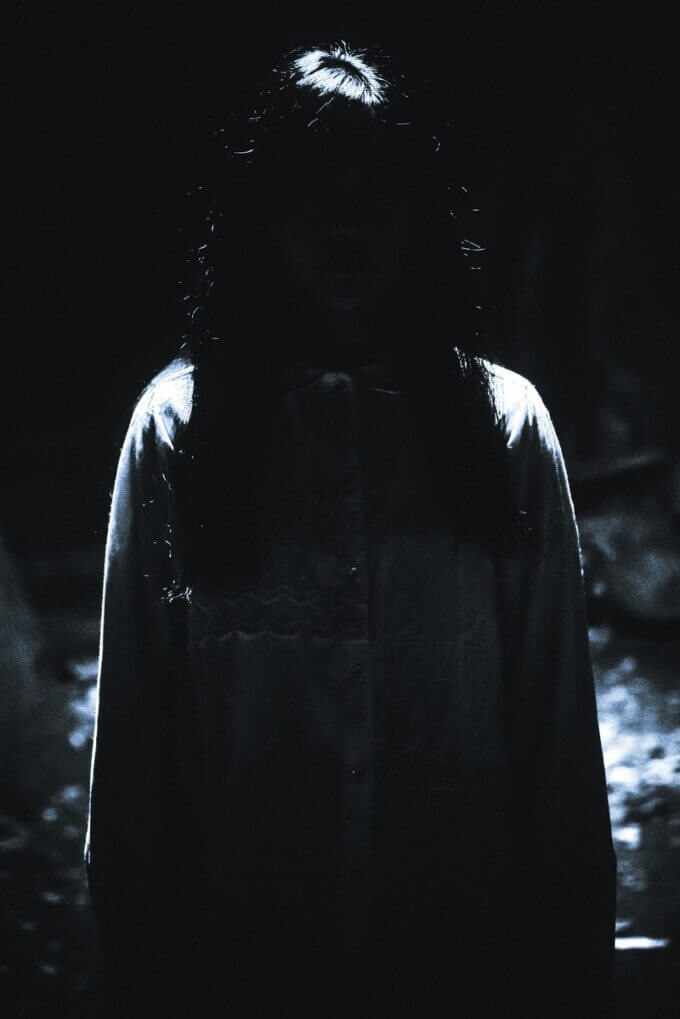 Then, when Ms. Shiraishi's play began, another strange thing happened.
After performing a scene in which she became the ghost of Oiwa, suspended from a wire and flying through the air, she had somehow gotten the bottom of her kimono soaking wet, even though she had no recollection of it.
Next, the actress who played the role of Oume of the Ito family, with whom Iemon, who betrayed Oiwa, was going to marry, had swollen hands, the cause of which was completely unknown.
The right cheek of the actor who played Takuetsu, the masseur who attacked Oiwa at Iemon's behest, also developed swelling of unknown origin. Moreover, the location of the swelling was the same as the swelling on Oiwa's cheek.
He also injured his right hand and had an accident when he fell down while riding his bicycle.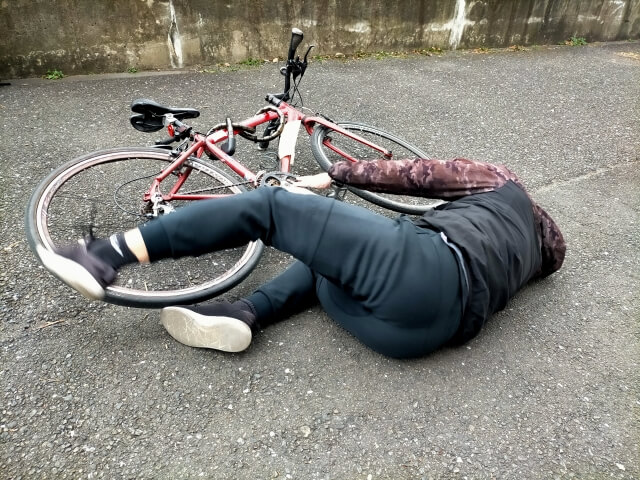 If this had been just an accidental fall, it could have been attributed to his own carelessness, but it was not.
He said he was riding his bicycle when a woman suddenly jumped out in front of him, startling him and causing him to fall. Strangely enough, even though he looked around immediately after the fall, the woman was nowhere to be seen.
There was also the misfortune of the sudden death of the mother of the attendant of Nakamura Senjaku, who played the role of Iemon, the day before the first day of the performance.
According to Shiraishi, there are many more accidents and mishaps involving other staff members in addition to the episodes listed above.
Mysterious Death of the Actresses Who Played the Role of Oiwa
In addition, actresses who played the role of Oiwa died mysteriously one after another.
Actress Kyoko Togawa played the role of Oiwa in the comic video "Tokaido Yotsuya Kaidan" produced in 1999, and her performance was extremely passionate and highly acclaimed.
However, she committed suicide three years later, on July 18, 2002, in her room in a Tokyo apartment. Her room was locked that day, and the cause of her death was asphyxiation by hanging, with no external injuries. She was said to have suffered from asthma since she was a child and had suffered from seizures, which is said to have been the reason she took her life.
However, she had shown no signs of taking her own life until the day before and was said to have appeared normal. This led to rumors that Togawa may have been cursed to death by Oiwa's haunting.
AV actress Yumika Hayashi also played the role of Oiwa in the movie "'Yotsuya Kaidan de Gozaru," which was released on June 25, 2005.
However, three days after the film's release, on June 28, 2005, she was found dead at her home.
Her mother called the home of Hayashi, who lived alone, but when no one answered the phone, she went to her home and found her body already there. The house was unlocked, but after a judicial autopsy, the cause of death was ruled as natural death with no incident or self-inflicted wound.
However, no motive for her suicide was found, and there were no signs of it until shortly before her death, plus she was only 34 years old, too young to die of natural causes. Therefore, it is rumored that Hayashi also died from a curse caused by the haunting of Oiwa.
Because of this, when "Yotsuya Ghost Story" is performed, it is customary for the actors who play the role of Oiwa and everyone else involved to go to Oiwa Inari (Oiwa Pilgrimage) to appease Oiwa's haunting, a practice that continues to this day.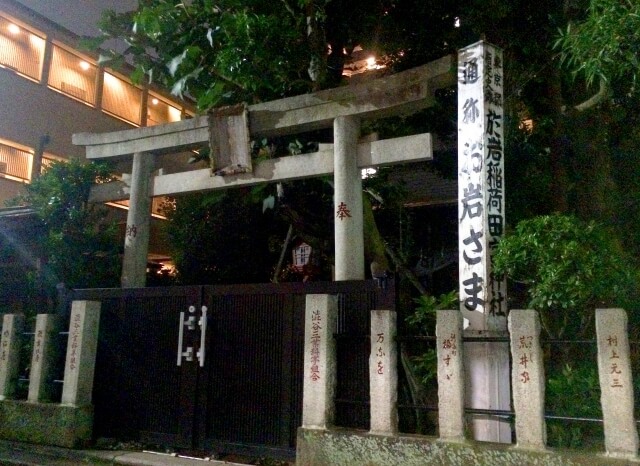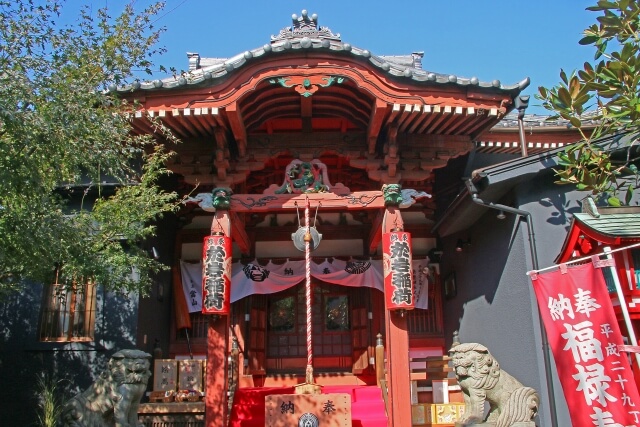 Mysterious Series of Deaths of Nanboku and its Related Persons
Furthermore, there are rumors that Nanboku himself, who produced Yotsuya Ghost Story, was cursed to death by Oiwa's haunting. In fact, something unusual happened in Nanboku's surroundings following the staging of Yotsuya Ghost Story.
In the year of the play's premiere, Hanji Matsushima died, and the following year, two writers, including Kinpachi Masuyama II, died in quick succession. Both of them were related to Nanboku. In March of the following year, his daughter-in-law Hyosuke Katsu died, also a disciple of Nanboku, and in August, Genpachi Katsui, also a disciple of Nanboku, died.
Thus, in less than three years after the first performance of "Yotsuya Ghost Story," five people related to Nanboku passed away one after another.
A year later, Nanboku himself died. In the same year, fellow artist Jisuke Sakurada II also died. Two others, including Yusuke Kanai II, Nanboku's right-hand man, also passed away in quick succession. The following year, Kozo Matsui, who was expected to take over the theater world after Nanboku's death, died of illness at the young age of 38. The following year, Nanboku's son, who had just assumed the name Katsu Tawarazo II, also died.
Strangely enough, within just five years of the premiere of "Yotsuya Ghost Story," Tsuruya Nanboku and eleven other people associated with Nanboku died in succession. This led to the rapid decline of the kabuki world.
Thus, the hauntings of Yotsuya Ghost Story, created by Nanboku, have continued uninterruptedly for almost 200 years from its first performance to the present.
Published on March 31, 2022
Written by OTAKUPAPA