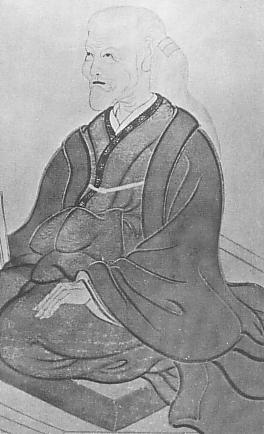 Miki Nakayama (中山 みき)(1798 – 1887) was a nineteenth-century Japanese farmer and religious leader of the Japanese new religion Tenrikyo.
Miki was born on the morning of June 2, 1798, the eldest daughter of Hanshichi Masanobu Maekawa, a village headman in the village of Sanmaiden, Yamabe-Gori, Yamatonokuni (present-day Sanmaida-cho, Tenri City, Nara Prefecture), under the domain of the Tsu clan.
Miki had been merciful and had a heart of deep compassion since she was a child. Since the Maekawa family was a Jodo sect parishioner, she was inspired from an early age to become a devoted follower of the Jodo sect.
On October 13, 1810, at the age of 13, Miki married Zenbe Nakayama, the village headman of Shoyashiki Village in the domain of Tsu clan. The Nakayama family had long served as village headmen, and also operated a cotton brokerage and pawnshop business.
Miki was highly regarded for her hard work in the Nakayama family, and at the age of 16, she was entrusted with the entire Nakayama family household. During her 17 years in the family, she had one son and five daughters but lost her second and fourth daughters.
On October 26, 1837, Shuji, Miki's eldest son, who was 17 years old at the time, was sowing wheat when he suddenly felt severe pain in his left leg and barely made it to his home with a komazarae (a hoe-shaped farming implement with a split end) as a walking stick.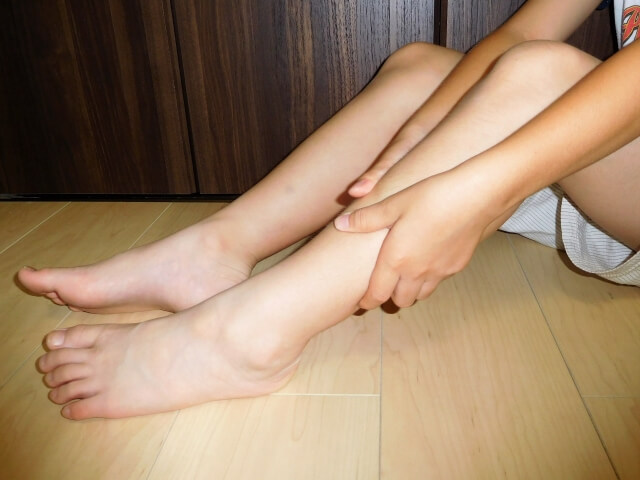 So, the Nakayama family immediately called the village doctor, Gensuke Inui, to examine Shuji. However, the cause of the severe pain in Shuji's left leg remained unknown, and despite all attempts to treat it with medicines and other remedies, the pain only increased.
After the doctor's treatment was in vain, Zenbe asked Ichibei Nakano, a Yamabushi under Uchiyama Eikuji of the Shugendo ("mountain asceticism") sect to pray for Shuji's recovery and to determine the cause.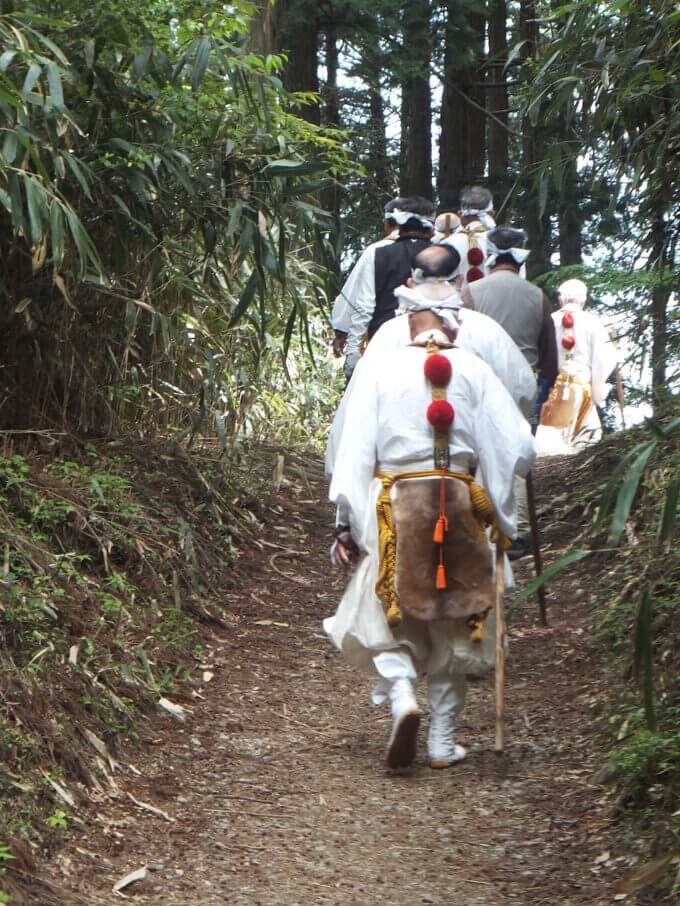 Strangely enough, Shuji's pain stopped from the time Ichibei prayed for him. The next day, however, the pain returned. After three rounds of prayer, Shuji's leg pain seemed to temporarily subside. However, about 20 days later, Shuji's left leg began to hurt again as before, and the pain was even more intense than before, and there was nothing that could be done.
Zenbei, troubled, visited Ichibei for advice. Ichibei suggested that, if that was the case, it would be better if he performed a yori-kaji (寄加持) for Shuji.
Kaji (加持) is a ritual in esoteric Buddhism in which one seeks blessings from the Buddha by means of hand seals, mantra incantations, contemplation, and other methods. In a typical kaji, an ascetic builds an altar, kindles a fire, burns gomagi, and chants a sutra called "mantra". Yori-kaji is a form of kaji that uses a kajidai (miko or priestess as a medium). The "dai" in kajidai is an expression used mainly in Shugendo, meaning a platform (the body of a priestess) as a medium through which gods and spirits possess it.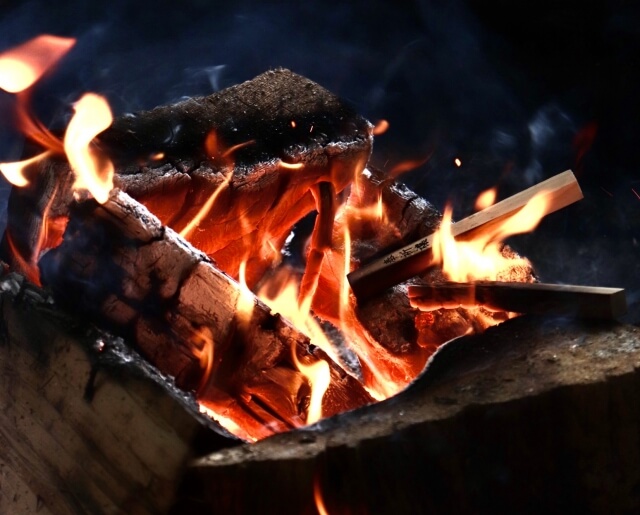 In other words, yori-kaji is a ritual in which an evil spirit that causes illness is transferred to the body of a miko, and the ascetic then admonishes the evil spirit through the miko, or even chastises it (sometimes exorcises it), to make it repent and leave the body of the sick person. At that time, yori-kaji was widely believed to be effective as an esoteric Buddhist secret technique for curing illness. So, Zenbei accepted Ichibei's suggestion and asked Ichibei to perform yori-kaji for Shuji.
In Yori-kaji, Ichibei hired Soyo, the daughter of a man named Kubei of Magata village, as a kaji-dai. He gave her two hundred coins and gave her two nusa (wooden wands, decorated with two shide (zigzagging paper streamers) used in Shinto rituals.) to carry.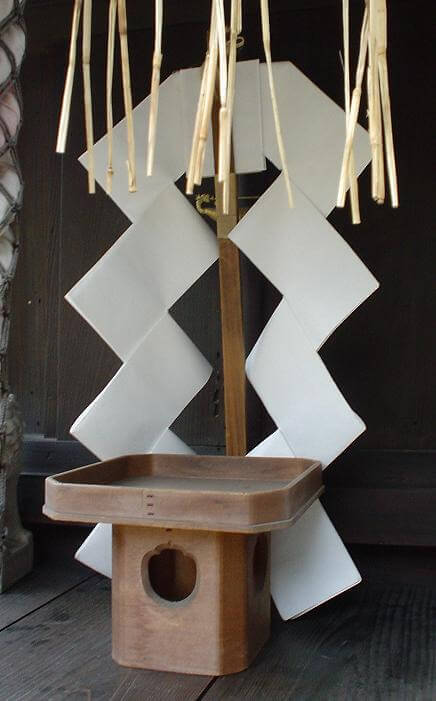 They also invited neighbors to gather and perform a grand yori-kaji. Strangely enough, Shuji's leg pain subsided as a result of this large-scale blessing prayer. However, about six months later, around May 20, 1838, Shuji's left leg began to hurt again. So Zenbei asked Ichibei to perform yori-kaji for Shuji again. Then the pain in Shuji's left leg lulled, but after a while, the pain became intense again. When Ichibei performed yori-kaji, Shuji's leg pain would temporarily subside, but after a while, it would come back again, as it did nine times over the course of a year.
Then, on October 23, 1838, when Miki was 41 years old, the pain in Shuji's left leg, which had previously subsided, occurred again. The pain was so intense that both Miki and Zenbei were worried about what had happened to Shuji. Around 10:00 p.m. that night, Miki also experienced severe back pain, and at the same time Zenbei complained of severe eye pain, and all three suffered from mysterious severe pain.
So Zenbei sent someone to consult with Ichibei, who immediately rushed to the Nakayama family. Seeing that not only Shuji but also Miki and Zenbei were suffering together, Ichibei said,
"Since this must be a very powerful god's haunting, we have no choice but to perform a yori-kaji for Shuji right away."
So Ichibei hurriedly prepared for yori-kaji and waited for dawn so that he could start yori-kaji tomorrow morning. The next morning, however, when Ichibei was about to perform the yori-kaji, he was told that Soyo, who had been helping him as a kaji-dai, had been away on errands for two or three days and would not be back for a while.
After much deliberation, Ichibei decided to ask Miki to become a kaji-dai. This was unexpected for Miki, but since it was an emergency situation, she had no choice but to don a white robe and hold nusa in both hands to serve as a kaji-dai. Ichibei then began to make a yori-kaji for Shuji, using Miki as a kaji-dai, when a surprising thing happened.
Miki's appearance changed drastically, and her face became stern and divine. Suddenly her hands holding the nusa began to sway back and forth, back and forth, from side to side.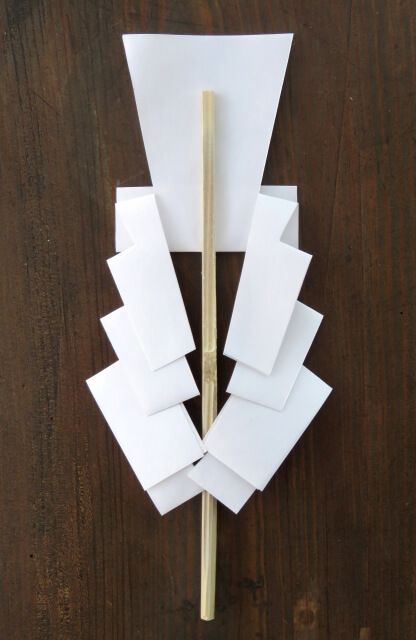 Then, as soon as her hands rose high above her head, Miki stood up as if she was going to leap. Everyone present sensed something unusual about Miki. It was so-called divine possession. Divine possession is an unusual or altered state of consciousness and associated behaviors purportedly caused by the control of a human body by gods.
Ichibei was in awe that Miki might have been possessed by a god. In this situation, it was no longer a matter of performing yori-kaji. Ichibei reverently inquired of the god who possessed Miki.
"What kind of god has descended here?"
Miki said sternly.
"I am a heavenly general!"
Ichibei asked fearfully at the unfamiliar name of the god.
"What kind of god is the heavenly general?"
Miki answered.
"I am Motono-kami (the original god), Jitsuno-kami (the true god)."
Struck by Miki's dignified words, Ichibei hesitated without the courage to ask again, and then the god possessing Miki said the following.
"I have a connection to this house.
I have now descended to save the entire world.
I wish to receive this house and Miki to my shrine.
Answer me!"
Miki's stern demeanor and the dignified resonance of her voice were so overwhelming that Ichibei, Zenbei, and the others in the room could not speak or look up, but simply fell prostrate on the spot. Ichibei, as a professional ascetic, had seen countless divine possessions in the past, but this time, he had a strong sense that something out of the ordinary was happening.
At this time, the Nakayama children, Shuji was 18, Osama was 14, Oharu was 8, and Kokan was only 2 years old and in need of support. Therefore, the Nakayama family could not live even a day without Miki. Zenbei could not afford to offer Miki to the god. Zenbei, after much contemplation, looked up fearfully and with desperate force appealed to the god that possessed Miki for his true feelings.
"I appreciate your kind offer, but my children are still in need of help, and we are a busy family, serving as the village headman and so on.
Miki is too busy taking care of her four children to devote herself to a god like you."
Ichibei also added his words to the best of his Buddhist powers, hoping that the god would somehow ascend away from Miki's body.
"We are all sorry to have to decline your offer, but we sincerely hope you will ascend back soon."
"No, no!"
In a more stern and dignified manner, Miki continued to press them to accept divine demands. Ichibei's face turned pale and trembled with surprise, confusion, and fear as he realized that his own Buddhist power was beyond the reach of this god. Ichibei was at a loss and confessed to Zenbei.
"I have experienced the phenomena of divine possession many times in my life, but I have never experienced the descent of such a powerful god, and it is beyond my power to do anything about it."
Ichibei was well known in the neighboring villages as a professional ascetic with strong Buddhist power, but he was helpless against this god with an overwhelming power that exceeded even Ichibei's own Buddhist power. After that, a heated argument between God and Zenbei and his group was to last for three days and three nights.
One day, Miki said to Zenbei and the others in a stern voice.
"Do what the god wants you to do!
Do what the god says!"
As soon as she said this, Miki's movements became much more violent, and the papers of the nusa she was holding in her hands shook so violently that they were torn into pieces, and the lower part of the back of her hands holding the nusa rubbed against the tatami mats, causing blood to spill over and flow freely. Zenbei's relatives and acquaintances who had gathered at the Nakayama family's house were all struck down and trembled at the sight of Miki's fiery behavior.
Miki's children, Oharu (8 years old at the time) and Omasa (14 years old at the time), later described Miki's unusual state of being possessed by a god at the time, as follows.
"We wondered what had happened to our mother.
But we were afraid of her unusual behavior, so we both pulled the covers over our heads and hugged each other, shivering."
Miki also told them the words of Motonokami (the original god) as follows.
"Do as the original god intended.
Do what He tells you to do.
If you listen, He will help Sanzen-sekai (the 3,000 worlds. Not only the present world, but also the entire world, including the divine and spiritual worlds).
But if you do not, He will annihilate this house so that there will be not a speck of dust left."
Perhaps struck by Miki's dignified words and the divine authority in her eyes, they all fell prostrate on the spot and no one looked up, and no one could utter a word. For three days and three nights, Miki had not eaten a single meal, not even a drop of water.
October 26, 1838 (December 12, 1838 A.D.), in the morning At 8:00 a.m., Zenbei, fearing for Miki's life after three days and three nights of not eating or drinking, stepped forward before Miki.
"We will accept everything as God has requested."
At that time, Miki was 41 years old. Miki was satisfied with Zenbei's words.
"I'm satisfied.
I'm satisfied."
And here, as if awakening from a dream for the first time, Miki's previous intense state of mind was calmed down and she was restored to her normal self. Strangely enough, not only the pain in Shuji's left leg, but also Miki's and Zenbei's pain had completely healed.
It is said that Oyagami (the original God who created the world and human beings), whose divine name is Tenri-O-no-Mikoto, possessed Miki and enlightened her.
After a while, however, Miki tended to stay in the storehouse of the Nakayama family. Miki finally began to stay in the warehouse and not come out all day. And sometimes, Miki's mumbled voice could be heard leaking out of the warehouse, as if she were talking to someone in the supposedly empty warehouse.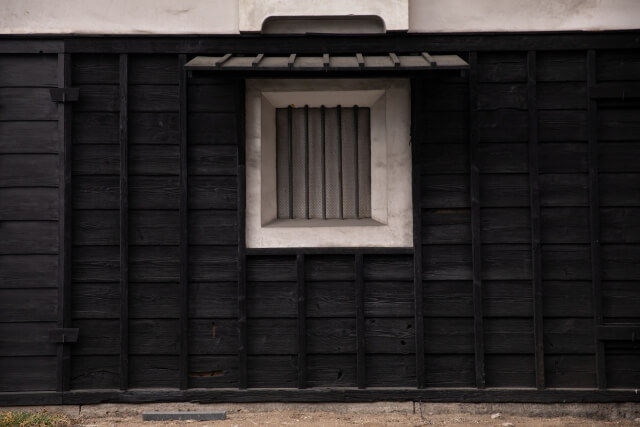 Miki had been holed up in a storehouse for three years.
Gradually, the Nakayama family's reputation deteriorated, and the name of the village headman, Zenbei Nakayama, disappeared from local documents after he submitted the last "Shumoninbetsu aratamecho" (A ledger for civil surveys in the middle Edo period, equivalent to today's family registry ledgers and tax ledgers) dated March 31, 1838, to the magistrate's office. This was the beginning of the downfall of the Nakayama family as headman.
After three years, Miki came out of the storehouse. But Miki uttered the following words of God.
"Fall into poverty.
If you don't fall into poverty, you won't know what it tastes like to be poor."
Following these words of god, Miki began to give alms to the poor. Miki began to give her family goods and tools to the poor and even insisted that her family tear down the Nakayama family home. Miki's demands that the Nakayama family's main house and fields be sold off caused distrust not only among her family and relatives but also among villagers and officials.
Miki followed the divine order of the original god and generously shared her wealth with the poor in the neighborhood, causing the Nakayama family to lose all of its property. Nevertheless, Miki's belief in obeying the divine order of the original god is said to have remained unchanged. Miki, however, had tried several times to throw herself into ponds and wells.
Therefore, in 1842, not only her husband Zenbei, but also many relatives of the Nakayama family, attributed Miki's behavior to mental illness or possession by a low-grade spirit, and did everything possible to help her return to normal.
On the other hand, Zenbei also witnessed that the god who possessed Miki had unusual and mysterious powers. One day, when Shuji's left leg began to ache violently again, Miki once blew on his left leg and stuck a piece of paper on it, and it healed in about 10 days. This was the first healing Miki had performed.
Miki's husband Zenbei died in 1853. The following year, in 1854, when her third daughter Haru was conceived, Miki performed for the first time the "obiya yurushi," a prayer for safe delivery, on Haru. Miki stroked the pregnant woman's abdomen three times, breathed on her three times, and then preached God's words to her, and, strangely enough, the pregnant woman had an easy delivery.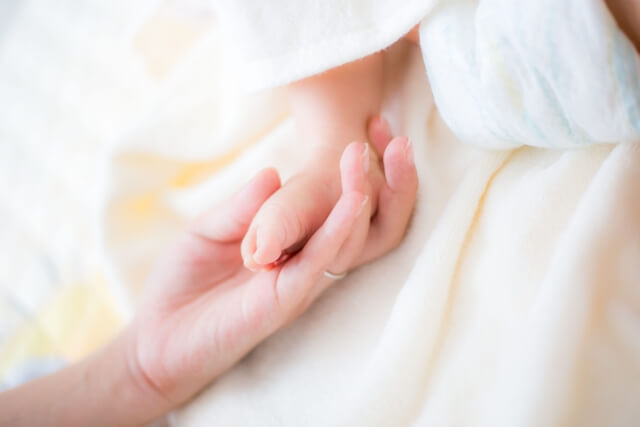 At this time, Miki was 57 years old, and 16 years had passed since the first divine possession began. As Miki entered her 60s, her amazing powers began to show more and more.
"I heard that there is a living god of safe childbirth in the Nakayama family."
"It seems that Nakayama's wife is a true god."
"We will ask her for help when we give birth."
Miki's mysterious powers gained a reputation among pregnant women, which led to the spread of Miki's reputation and teachings. Many people came to visit the Nakayama family one after another, hoping to receive Miki's magical power, including those who were anxious before their first childbirth, those who were bedridden after childbirth, and pregnant women suffering from severe morning sickness.
One day, Miki was asked the following question.
"Is the power of your God only for safe delivery?"
"No, He's not.
He's a god who cures all illnesses."
In fact, Miki's healing powers were not limited to safe childbirth. She is said to have quickly cured toothaches, stomach ailments, asthma, and even serious illnesses that even doctors couldn't treat. Although healing, Miki did not pray for the sick like a traditional practitioner, but only preached god's way to the sick. Nevertheless, even those who were seriously ill somehow recovered completely.
However, because Miki taught her followers that it was not necessary to receive prayers by priests or treatment of illness by doctors to cure illness, the priests of the Yamato Shrine, local priests, and village doctors began to come to her for argument, and she eventually came under a crackdown by the police.
From 1866 to 1875, Miki taught the Mikagura-uta, the songs of Tenrikyo's liturgy, the Service. From 1869 to 1882, Miki composed what would later be called the Ofudesaki, a Tenrikyo scripture believed to contain her divine revelations.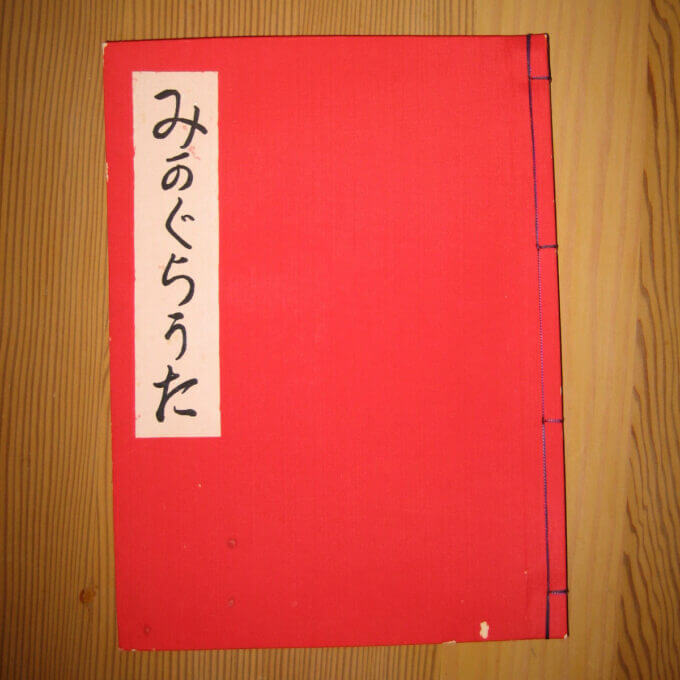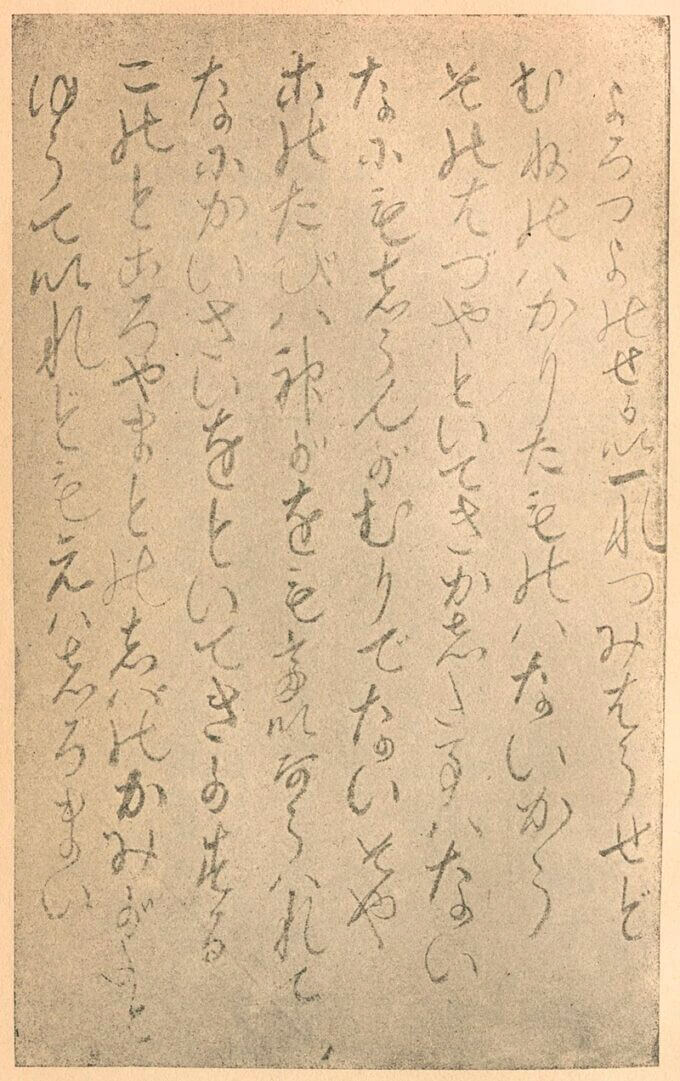 However, since that time, the government authorities have again been actively controlling the activities of Miki and her followers, confiscating their sacred objects and forcing them to sign a pledge to cease their religious beliefs. Nevertheless, Miki persisted in her divine belief, and in 1875 she was summoned by the Nara Prefectural Government and detained along with Shuji and others.
Thereafter, not only Miki but also her followers and family members were frequently detained by the authorities, and in 1886, Miki was detained for the last 12 days of her life, known as her "last hardship".
In order to avoid such oppression, old followers launched a campaign for official recognition of the establishment of a Tenrikyo church, but Miki continued to strongly oppose the establishment of a church, and died on February 18, 1887, at around 2:00 p.m. at the age of 88.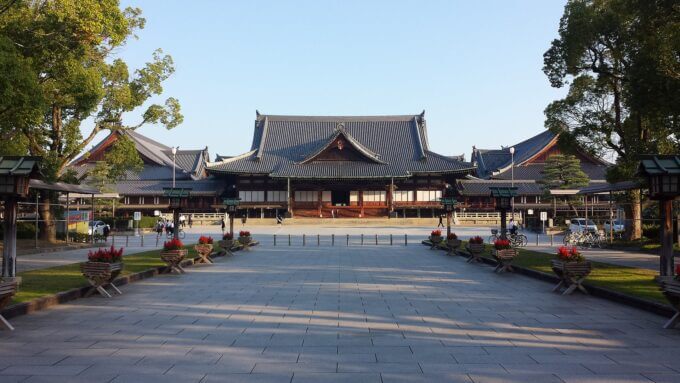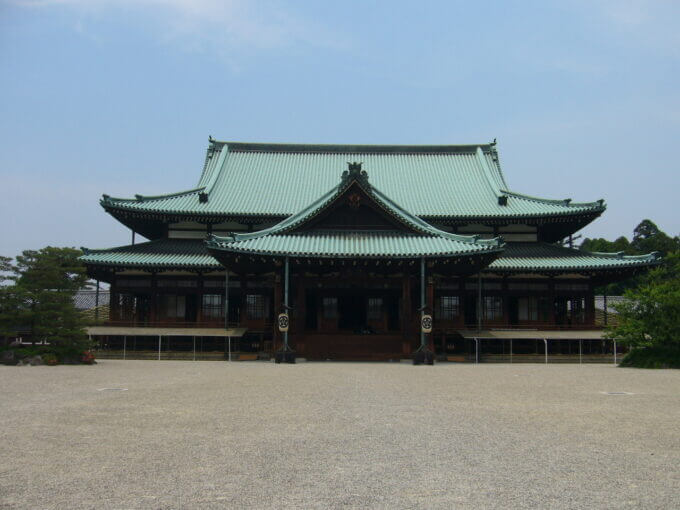 Published on April 10, 2022
Written by OTAKUPAPA