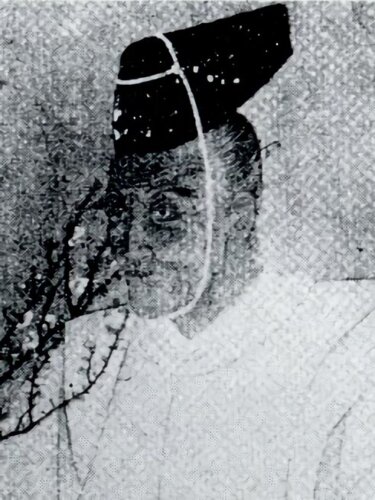 Ancient Japanese believed that spirits dwell in words and that the power of these spirits would bring what is expressed in words into reality. Each word has its own spiritual power, and these words are combined to form a magic spell. It may be explained by modern science such as linguistics, psychology, and brain science that each word (e.g., "LOVE" and "CAN") has a definite meaning or image and has some effect on the consciousness of the person who sees or hears these words.
However, there was a remarkable Japanese man who claimed to have discovered that not only in words, but also in each letter that makes up a word (e.g., "A", "U", "O", etc.), an independent spirit dwells within each letter, and each manifests its own spiritual power.
The first person in Japan to study and systematize the spiritual power of words was Shido Yamaguchi (山口志道) (1765-1842), a mid-Edo period scholar of Japanese studies who is regarded as the founder of the study of kotodama (言霊) (word spirits).
In this article, I would like to introduce Shido Yamaguchi, who has uncovered the secret of the spiritual power that dwells in words.
Shido Yamaguchi (山口志道) Who Uncovered the Secret of the Spiritual Power That Dwells in Words
Shidou Yamaguchi was born in 1765 in Terakado Village, Nagasa District, Awa Province (now Kamogawa City, Chiba Prefecture, Japan), the eldest son of Riemon Fukutaka (利右衛門福敬), a farmer. Shido also had two sisters, and the Yamaguchi family was reasonably well-off.
The ancestors of the Yamaguchi family are said to have been temple samurai who served the Ankokuji temple in the village of Naraihara, located west of Terakado village. Although Shidou's childhood is not entirely clear, it is said that he studied Chinese studies at Ankokuji Temple.
By the way, the Yamaguchi family had a small shrine where a secret, mysterious diagram that had been handed down in the Yamaguchi family for generations was enshrined. This mysterious diagram was a syllabic chart known as the "Itsura Jugyo no Futo Mani no Mitama (五十連十行の布斗麻邇御霊)" also called "Kagotama".
Shidou began studying Japanese studies in his late teens, hoping to unravel the mystery of this secret diagram that had been handed down in the Yamaguchi family from generation to generation. Shidou studied the ancient Japanese language and read through one of Japan's classics, Kojiki, the ancient chronicles of the divine generals.
Thus, after more than 30 years of research, Shido was finally able to realize that Futo Mani no Mitama is derived from an ancient legend of the divine era and that a Japanese syllabary, katakana originated from the divine name. However, the secret diagram itself was difficult to decipher completely, and after more than 30 years of effort, Shidou had not achieved any significant results.
********************
The path to deciphering the secret chart opened wide when Shido turned 50 years old. At the end of September 1815, Noriyuki Kada, a scholar of Japanese classics and a Kyoka poet, came to visit Shido's hermitage. Kada gave Shido the "Inari koden (稲荷古伝)," which is said to have been handed down at the Fushimi Inari Taisha shrine in Kyoto.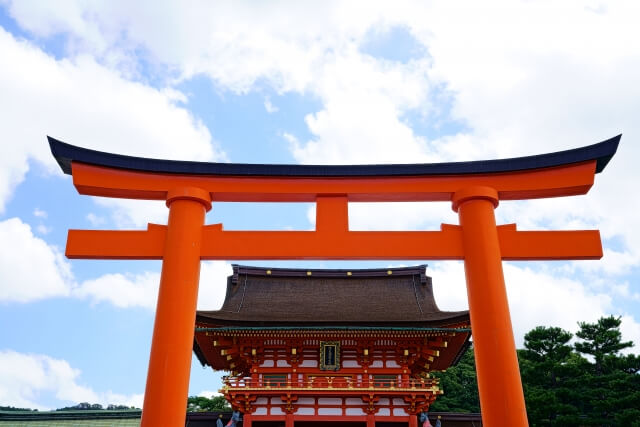 Shidou studied the Inari koden morning and night, omitting superfluous parts and filling in the missing parts, and realized that the Inari koden was none other than the Futo Mani no Mitama.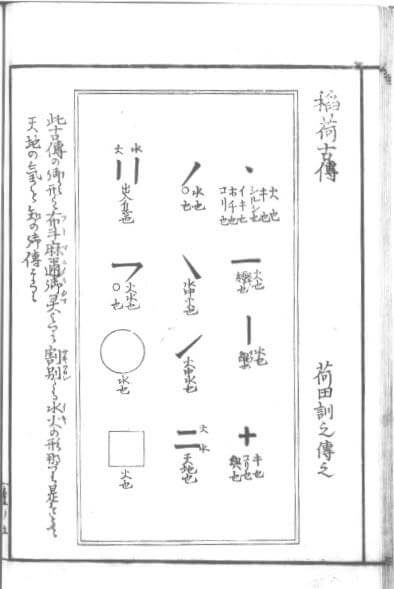 By studying both Futo Mani no Mitama and Inari Koden together, Shido was able to find a path to unraveling the secrets of the word spirits, which had long remained unknown. According to Shido, the origin of all things can be revealed by the two major spiritual elements, i. e., the fire spirit, and water spirit. The water spirit and fire spirit correspond to the yin and yang of the I Ching, respectively, and the bagua and sixty-four trigrams of the I Ching correspond to the fifty words of kotodama.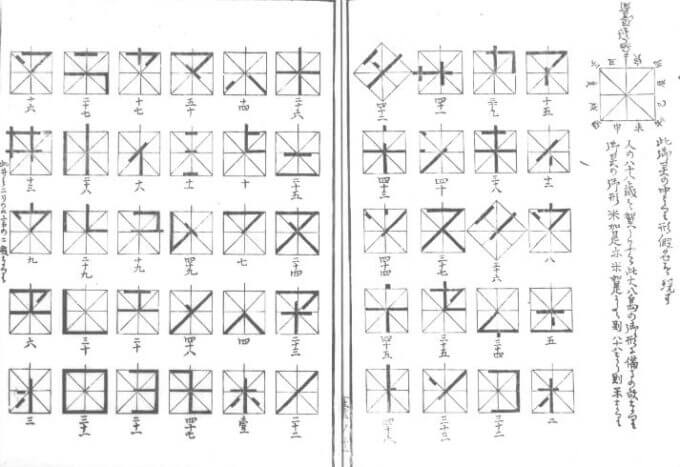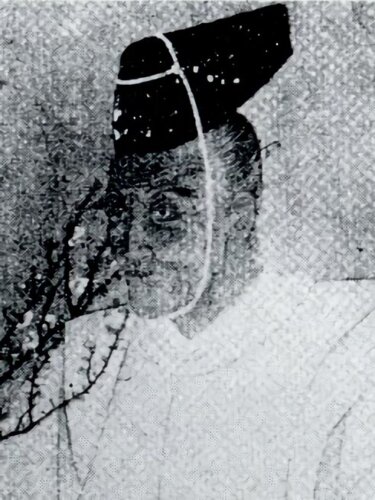 According to Shido, the universe began with the coagulation of the primordial " One" and its division into water spirits and fire spirits. Then, these water spirit and fire spirit were combined to form kotodama, from which all existence in the universe arose. Thus, Shido systematized his own word science, which he called Jindai-gaku (神代学).
At the age of 66, Shidou moved to Kyoto and spent three years in Kameyama working on the seven-volume "Mizuho no Tsutae (水穂伝)," his main work, which is considered a secret book that reveals the secrets of words and spirits.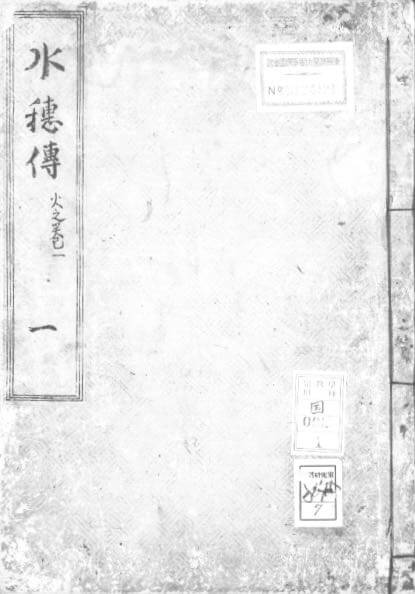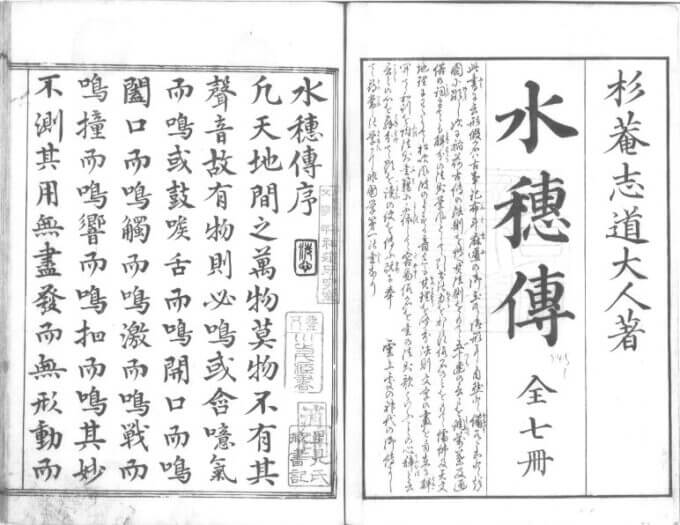 Shido's wide-ranging activities in Kyoto brought him great fame. As a result, a succession of imperial courtiers and court nobles became Shido's disciples, and he also lectured on Jingi Hakaku and Takao on Jindai-gaku and Kotodama. As a result, a number of chief temple priests of the miyamonzeki (宮門跡), a specific temple in which a member of the imperial family or a member of the nobility serves as chief priest) and court nobles were initiated into Shido as his disciples.
Shido died in 1842 at the age of 77. Shido's theory of words and spirits is known to be difficult to understand, but it was discovered by Deguchi Ohnimaburo of the Oomoto religion, and became an important foundation for Shinto spiritualism in Japan from the Meiji era onward.
Shido founded the theory of words and spirits, which combines the dualism of water spirits and fire spirits with the conventional theory of kotodama (ontology), which holds that each syllable of a word has a spiritual meaning and function, and had a great influence on later Japanese practitioners of the ancient Shinto.
Published on June 6, 2022
Written by OTAKUPAPA
References:
January 1833-January 1841, Shido Yamaguchi, Mizuho-no Tsutae
August 1994. Koshinto no Hon (The Book of Ancient Shinto), 46, Gakushu Kenkyusha Co.
Tatsuhiko Fuji (April 2017). Shin Nihon Shinjinden, 344-345, Taigensha Co.