In this article, I would like to introduce the remarkable life of Nanboku Mizuno (水野南北) (1757 – 1834), Japan's greatest physiognomist, who was thrown in jail at the age of 18 and predicted to die at the age of 20, but found a unique way to change a bad fate and dramatically transformed his fate to make a huge fortune.
The Amazing Life of Nanboku Mizuno, Japan's Greatest Physiognomist
Nanboku with Bad Fate Who Was Predicted to Die at 20
Nanboku Mizuno (水野南北) was born in 1757 in Awaza, Osaka ( present-day Awaza, Nishi-ku, Osaka City, Osaka, Japan).
Nanboku's father, Fumiaki? Ono (小埜文章), was a playwright (a playwright who writes scripts exclusively for a particular troupe or theater company) at a playhouse in Awaza. Unfortunately, Nanboku lost his parents at an early age and became an orphan. Nanboku was taken in by his uncle Yasuke, who runs a blacksmith business making locks and keys.
Perhaps due to the early death of his parents, Nanboku had never enjoyed reading books and had neglected his studies. Later, in his own writings, Nanboku himself honestly confessed that he was unable to understand the written word because of his lack of talent and stupidity.
Nanboku's behavior as a young boy was poor, and around the age of 10 he learned to drink and began stealing. Nanboku was so strapped for money to pay for liquor that he even absconded without permission with valuable property that his uncle had earned and saved.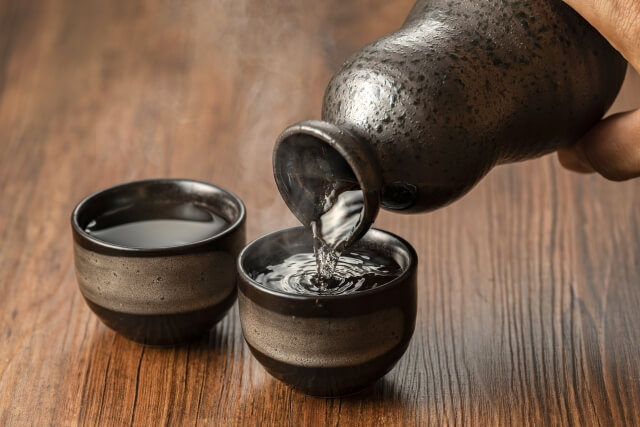 Then, Nanboku became an incorrigible man and spent his time drinking, gambling, and fighting in Tenma (present-day Tenma, Kita-ku, Osaka City).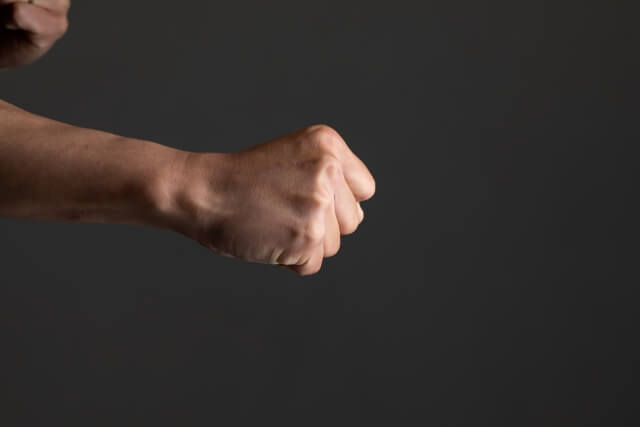 Nanboku was involved in a number of knife fights, and one day around the age of 18, he was finally thrown into the Tenma prison after committing an evil act for money for drinking.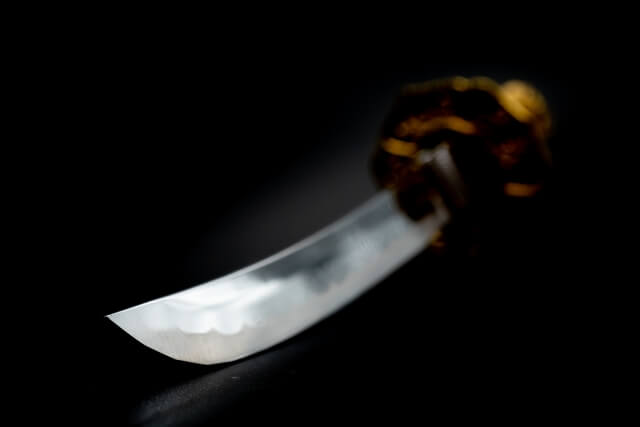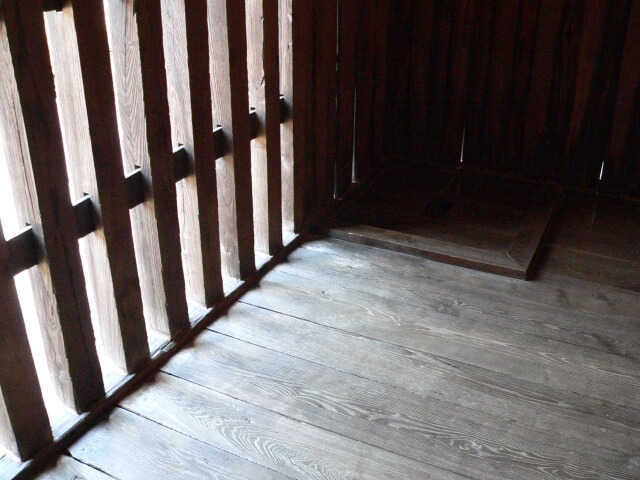 There were many other prisoners in the prison besides Nanboku, and Nanboku noticed a striking difference between the physiognomy of the prisoners and the physiognomy of ordinary, good people in the world. Nanboku then became interested in physiognomy, as he realized that there was some correlation between physiognomy and fate.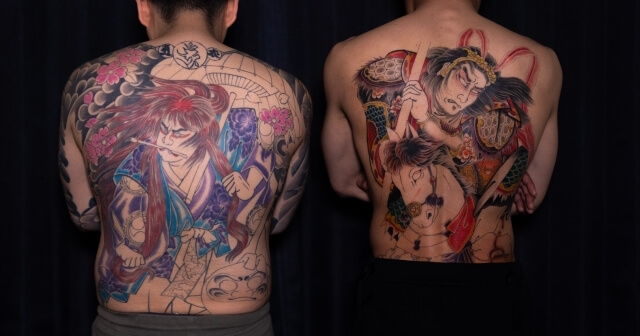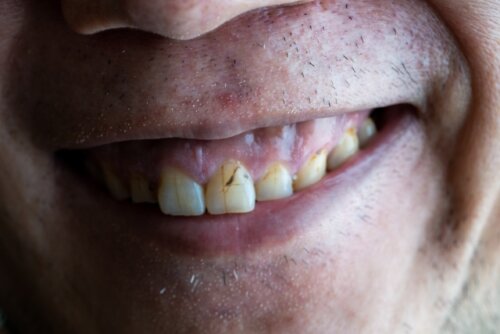 After his release from prison, Nanboku decided to have his physiognomy examined by a local physiognomist.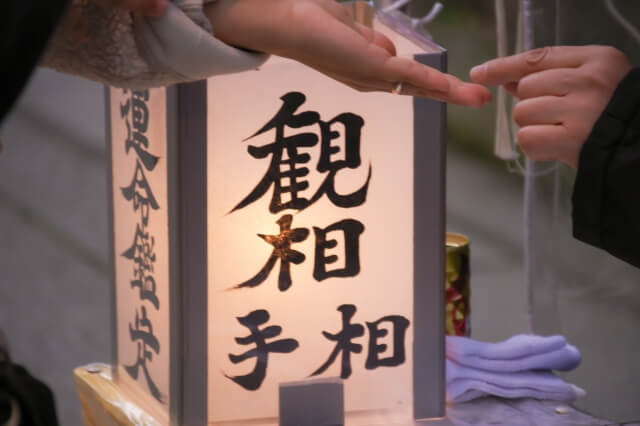 To Nanboku's surprise, the physiognomist predicted that Nanboku had only one year to live, as his face showed signs of sword trouble (death).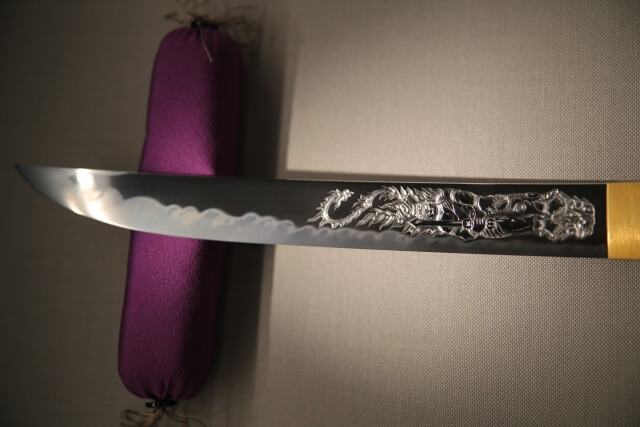 Nanboku, still a young man of about 20 years of age, was greatly shocked by the prophecy of the physiognomist. When Nanboku asked if there was any way he could be saved, the physiognomist replied,
The only way you can escape death is to become a Buddhist monk.
Nanboku Changed a Bad Fate to Die in One Year
Thus, Nanboku, not wanting to die, visited Jiunsan Zuiryuji Temple (Tetsugenji Temple) in Motomachi, Naniwa-ku, Osaka, to ask for ordination in order to change his fate.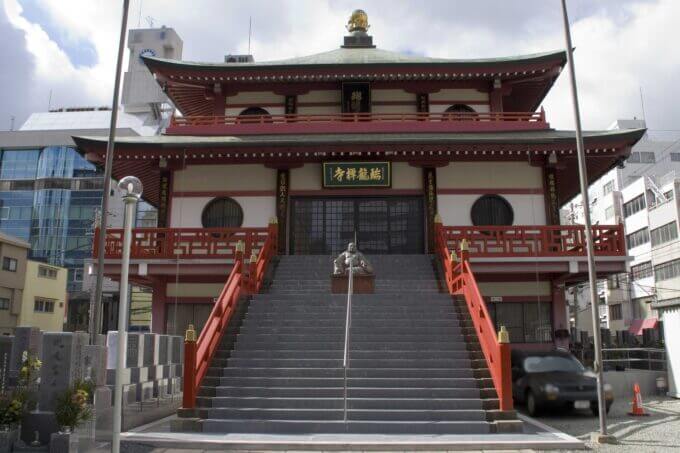 However, as soon as the temple priest saw Nanboku's evil face, who had just gotten out of prison, he decided to refuse Nanboku's offer of ordination.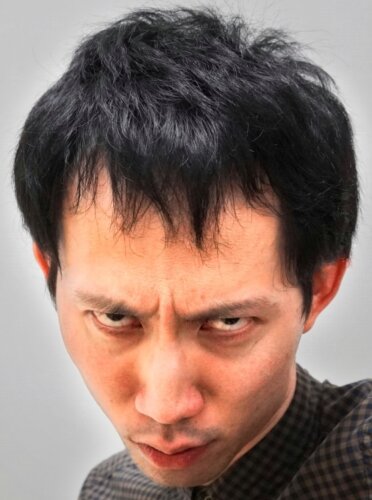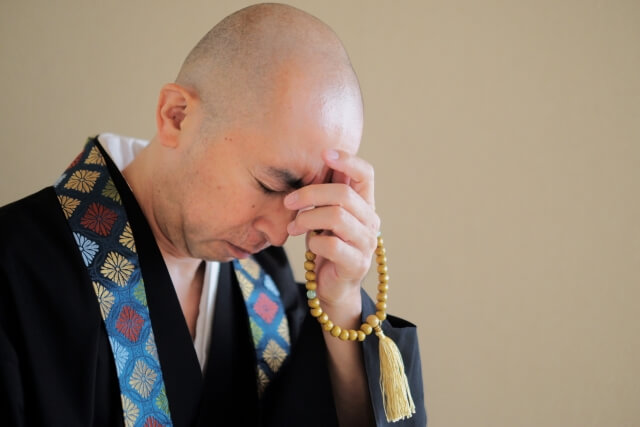 In fact, as Nanboku himself assessed below, he was bad and poor-looking.
My height is short, my face is narrow, my mouth is small, my eyes are steep and sunken, and my eyebrows are thin, my jawbone is high, my teeth are short and small, and my feet are small.
The temple priest, perhaps fearing what terrible consequences he might suffer if he refused the offer of the evil-faced Nanboku, made the following proposal to Nanboku:
Monastic training is hard and painful. But if you can continue to live on a diet of only wheat and soybeans for a year, I will make you a disciple in a year's time.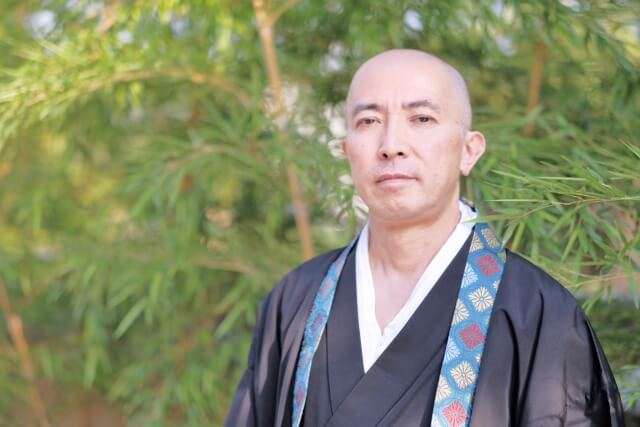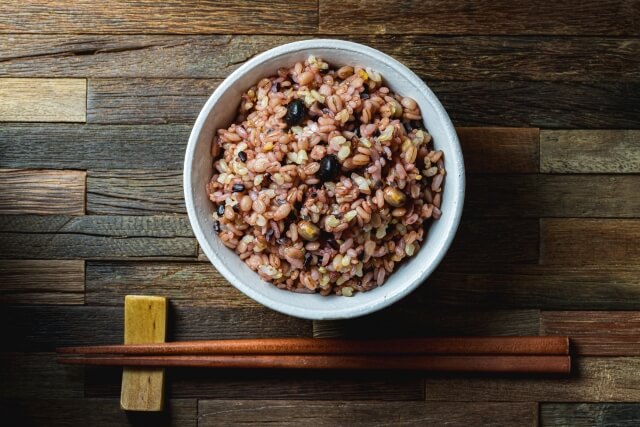 The temple priest, believing that such a hard diet could not be continued by an incorrigible man like Nanboku, promised to do so with the intention of turning him away in a very polite manner.
However, Nanboku was so determined to save his life that he worked as a riverman on the Dojima River and faithfully kept his promise to the priest, eating no meat or fish and only wheat and soybeans as his regular diet for a year.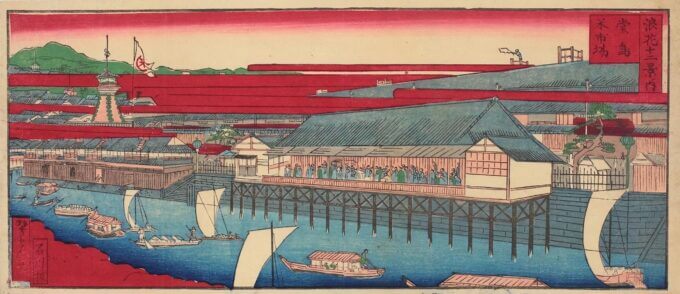 After a year of eating only wheat and soybeans for a year, as promised to the temple's priest, Nanboku attempted to go to the temple to ask to be made the priest's apprentice. On his way there, Nanboku happened to meet again with the physiognomist who had seen him a year earlier.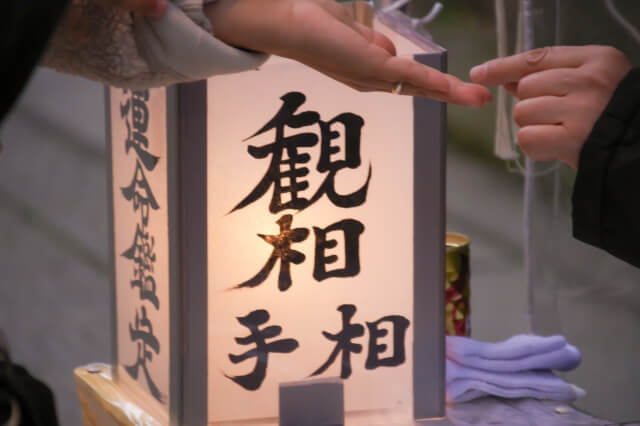 So Nanboku decided to have this physiognomist look at his physiognomy again for the first time in a year. The physiognomist was surprised when he saw Nanboku's face.
You must have accumulated some very great merit (good karma) after that, such as saving someone's life!
Although told so by the physiognomist, Nanboku could not remember accumulating any great merit (good karma) such as saving people during the past year. So, Nanboku told the physiognomist how he had greatly improved his diet over the past year and continued to eat only wheat and soybeans.
I see, by moderating your diet, you have made great merit (good karma) and even changed your destiny!
The physiognomy taught this reason why Nanboku was spared a mortal fate. Nanboku was greatly inspired by the teachings of the physiognomist and decided that he should become a physiognomist rather than a Buddhist monk, and set out on a nationwide itinerant journey throughout Japan to study physiognomy. At this time, Nanboku was 21 years old.
Nanboku Traveled Throughout Japan in Training to Become a Physiognomist
After that, Nanboku took up a variety of professions suited to observing the whole body, including the faces and palms of many people, and studying their relationship to their destinies. Nanboku, for example, worked as a barber's apprentice for three years and as a sansuke in a public bathhouse for three years.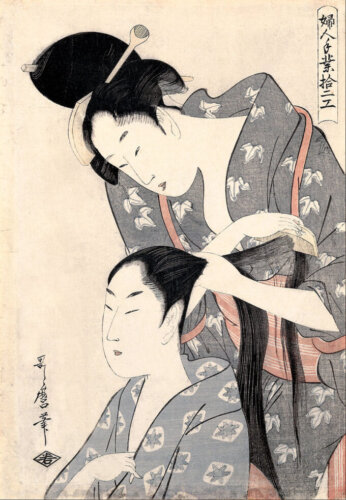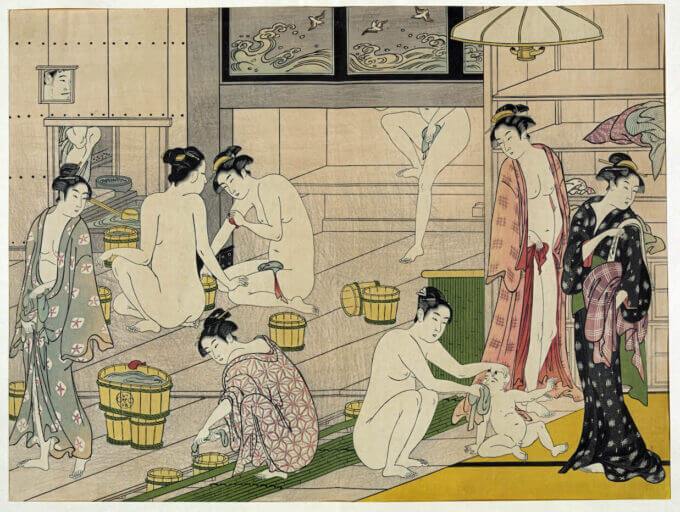 Nanboku also spent three years working in a crematorium burning bodies in order to further study the relationship between the physical characteristics of the dead and their fate in life.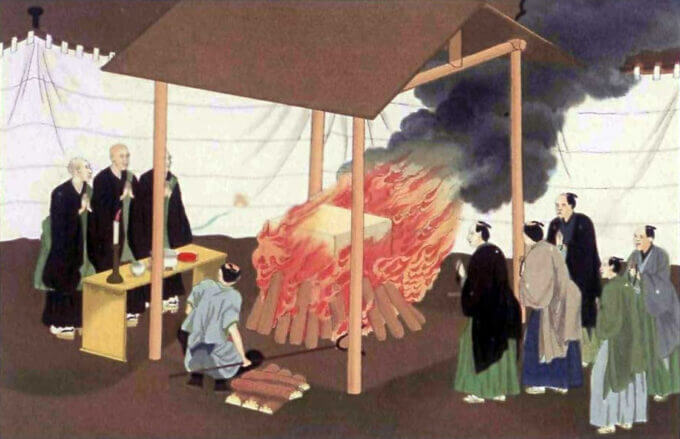 It is said that Nanboku told fortunes not only by looking at a person's face and palms, as ordinary physiognomists did at the time but also by looking at the overall features of the person's naked body. This is based on Nanboku's own experience of empirically studying the relationship between a person's whole body and his or her destiny over many years.
According to Nanboku, Nanboku observed and identified characteristics that appeared on the surface of a person's body, such as skeletal structure and blood color, clarified and judged their individual meanings, and then made an overall judgment of the person's fate in the larger scheme of things.
Nanboku Traveled Throughout Japan for Hands-On Study of Physiognomy
Then, Nanboku decided to travel throughout Japan as an unnamed fortuneteller in order to actually test out his own method of physiognomy with the general public.
However, perhaps because of his innately lowly and ugly appearance, no one anywhere in the country asked Nanboku to look at their physiognomy. Even when Nanboku offered to give people a look at their physiognomy, they were afraid of Nanboku's evil face and would not agree to do so. Because no one asked him to look at their physiognomy, Nanboku finally fell so low that he could not eat well and could not afford a night's lodging. In the end, Nanboku had to live out his days by looking at people's physiognomy as a gratuity for a night's lodging and a meal. Thus, ten years passed, and Nanboku's skills in the art of physiognomy became more and more refined.
Although Namboku had mastered physiognomy, he realized that conventional physiognomy was not a one-hundred percent accurate indicator of a person's destiny. For example, some people had physical characteristics of poverty and short life in the physiognomy classification, but were actually wealthy and lived long lives. On the contrary, other people had physical characteristics of wealthy and prolonged physical characteristics but were actually led impoverished and short-lived lives.
Nanboku Finally Realized the Ultimate Truth that Determines Human Destiny
After much deliberation, Nanboku made a pilgrimage to the Imperial Shrine at Ise and then spent 21 days in fasting and water asceticism on the Isuzu River. It is said to have been between 1808 and 1810 (when Nanboku was between 51 and 53 years old).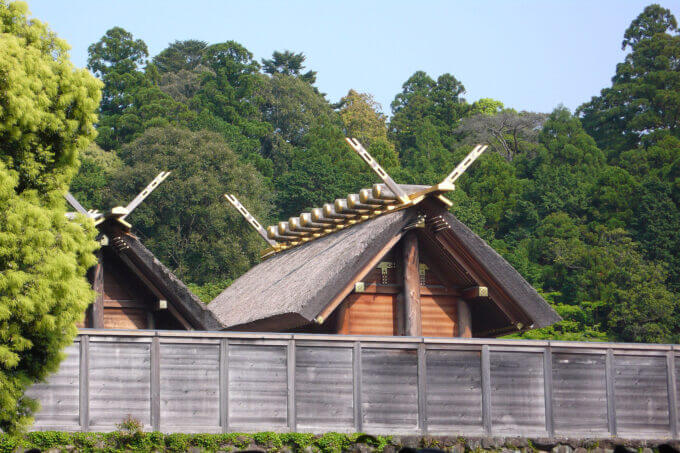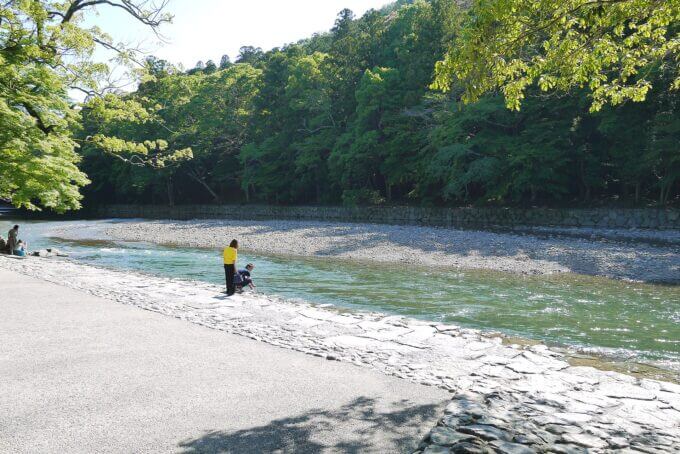 As a result, Nanboku came to realize the following truth.
One's fate depends on one's diet.
According to Nanboku, he has come to realize that a person's destiny is determined by one thing: whether or not that person moderates in eating. But why does dietary moderation improve a person's destiny? Nanboku explains the principle as follows.
Food is the source of nourishment for one's life. Therefore, offering one's food to God is like offering one's life to God.
If you eats three meals a day and eats three cups of rice at each meal, you should eat two of those cups of rice and offer one cup of rice to God.
However, it is not necessary to actually offer rice to God. Each time you eat a meal at the table, you should pray to the God you believe in that you will give one of the three bowls of rice to God, and only eat two bowls of rice.
Then God will immediately accept the one cup of rice you did not eat.
According to Nanboku, by offering food, the source of one's life, to God, one's spirit is purified and one's spiritual physiognomy improves, and as a result, one's physical physiognomy also gradually improves and one's destiny is turned around.
This principle is based on the concept of "Reishu Taiju (霊主体従)" (Body Follows Spirit) in Shinto philosophy. "Reishu Taiju" means
The spiritual world is the original world, and the physical world in which we live is a copy of the spiritual world.
This is the ultimate truth of Shinto philosophy. By purifying your soul, which is the source of your physical body, your spiritual physiognomy improves, and according to the principle of Body Follows Spirit, your physical body also improves, and thus your fate is improved.
In fact, this principle of changing one's fate through dietary moderation, as realized by Nanboku, is also clearly stated in the final revelation of God, "Hitsuki Shinji (日月神示)".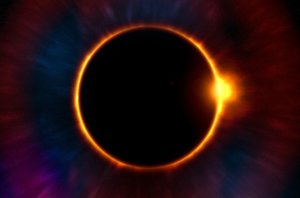 Based on these findings, Nanboku published "Shushinroku (修身録)", a four-volume book in 1813, which can be considered the masterpiece of Nanboku physiognomy. At the time, Nanboku was 56 years old, and it had been a total of 35 years since he had begun his studies of physiognomy at the age of 21.
Nanboku states in Shushinroku, for example, that "One's fortune depends on one's diet" and that "Those who eat a humble diet, even if they have poor physiognomical features, will have good luck." In essence, Shushinroku was groundbreaking in that it taught that anyone born under any fate could change that fate and become happy if he or she moderates his or her eating and drinking.
Incredibly, Nanboku's book has been translated into modern Japanese and introduced in Japan 200 years later as a method of improving one's fate through dietary moderation, and even in 2019, it is still being introduced in major women's weekly magazine.
One's Fate Depends on One's Diet
When Nanboku began to give a physiognomic reading of a person, he first asked the person how much or how little he was eating, and then judged the person's fate based on the amount of food he was eating. Amazingly, this unique Nanboku method of contemplation was able to say 100% of a person's destiny without a single deviation.
Nanboku also realized that anyone can significantly alter their destiny by moderating in eating. In fact, Nanboku taught many people over a period of several years the methods of moderation in eating and drinking that he himself had mastered. Strangely enough, the fate of those who practiced the Nanboku's method of moderation in eating and drinking greatly improved, even among those who had physiognomy and palmistry characteristics that were considered to be unfavorable to their destiny.
For example, there were many people whose physiognomy classified them as having the characteristics of lifelong poverty who, by moderating their eating and drinking, became wealthy and well-known to others. Even a person who had been ill for several years and whose physiognomy was characterized by an extremely short life span becomes healthy in mind and body as a result of moderating his eating and drinking. According to Nanboku, such examples were abundant.
Nanboku Changed His Bad Fate Around By Moderating His Diet And Made a Huge Forture
Nanboku himself practiced moderation in eating and drinking until his death, in order to show the world and encourage people to follow the example of moderation in eating and drinking that he had discovered. Nanboku decided that the staple food he would eat each day would be only 1 gou 5 shaku (about 225 grams) of wheat, and that he would eat only one soup and one side dish. He also decided to drink only one cup (about 180 ml) of sake a day, which he loved.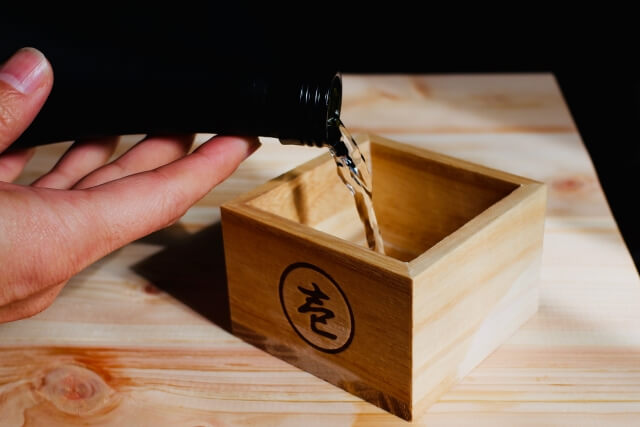 Perhaps his moderation in eating and drinking improved his fortunes, and Nanboku became one of the leading physiognomists in Japan at the time, even establishing his own school. According to a disciple of Nanboku's, when Nanboku at that time observed a person, he did not look at the person's physical or facial features in any detail, as the public physiognomists did. Nanboku told a person's fortune for the rest of his or her life simply by asking about the manner and portion size of the person's meals, and he was 100% accurate, without making a single mistake.
As a result of his moderation in eating and drinking, Nanboku not only became known throughout Japan as an authority on physiognomy, but in his later years he lived in a mansion measuring 1 cho square (about 10,000 square meters or 107,600 square feet) and had a fortune equivalent to seven storehouses. Nanboku eventually came to be known as Japan's foremost physiognomist.
In his later years, Nanboku was favored by the imperial family, and during the reign of Emperor Koukaku (光格天皇), he was appointed to the court rank of "Junior Fifth Rank" (equivalent to a legitimate son of a noble family).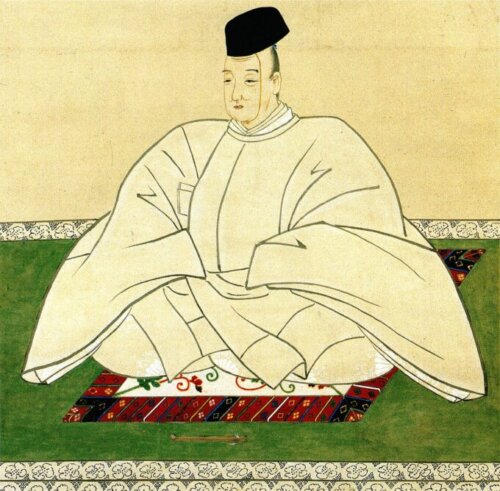 In Japan during the Edo period, the Junior Fifth Rank was conferred to minor feudal lords, the first retainer or a branch of a major feudal lord, high-ranking bureaucrats of the shogunate, and large bannermen. It was truly an unparalleled treatment for the status received by Nanboku, who was born a commoner, was orphaned at an early age, and even went to jail at the age of 18, and was once an incorrigible outlaw.
Nanboku died on November 11, 1834. He was 77 years old. Given that the average life expectancy of Japanese people during the Edo period was between 32 and 44 years, Nanboku lived an astonishingly long life for his time.
Surprisingly, nearly 190 years after his death, Nanboku's great teachings have never died out, but continue to be passed down in Japan and influence the dietary habits of many modern Japanese. Thus, Nanboku was truly a great physiognomist in that he demonstrated with his own life the truth that any person, regardless of his or her natural appearance, physique, family background, or origin, can greatly improve his or her destiny by moderating eating and drinking.
Published on May 29, 2022
Written by OTAKUPAPA
References:
Masaaki Sugata (January 1987), "Fukugan no Shintoka tachi" (Compound-eyed Shintoists), 80-95, Hachiman Shoten.
Nanboku Mizuno, translated by Reiichiro Tamai (April 1997), "Shoku wa Unmei wo Sayu suru" (One's Diet Determines One's Fate): A modern translation of "Soho Gokui Shushinroku", Tamai Labo.
Asahiko Wakai (February 2022), "Edo Jidai no Shoshoku Shugi — Mizuno Nanboku "Shushinroku" wo Yomi Toku" (Small Eating in the Edo Period): A Reading of Nanboku Mizuno's "Shushinroku", Kadensha.