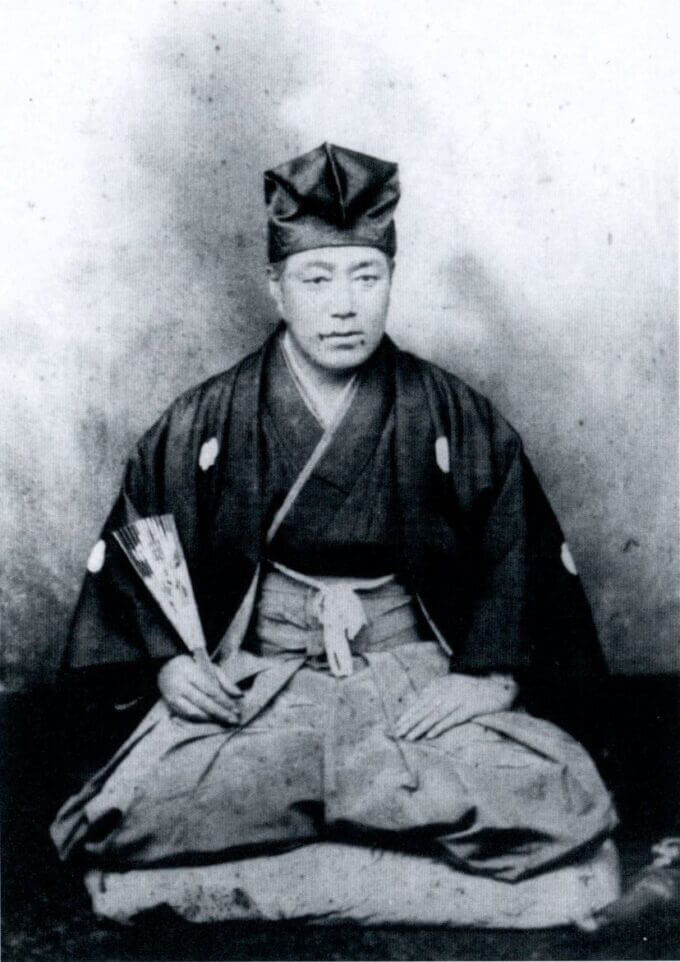 In East Asia, including China, India, and Japan, it was believed that there existed "仙人" (Xian or Sennin), superhuman beings who, as a result of years of rigorous ascetic training, achieved immortality, could live on little food, and possessed various divine powers, such as the ability to fly in the air.
Amazingly, not only did such a superhuman hermit exist in Japan at the beginning of the 20th century, but he also served as an unofficial advisor to the then Japanese Emperor Meiji.
In this article, I would like to introduce Kuniyasu Sennin (国安仙人) (1860 – 1912), who is said to be "the last sennin in Japan".
KUNIYASU Sennin: Japan's Last Sennin
Kuniyasu Sennin Began His Ascetic Training in the Mountains at the Age of 10
Fumyo Kuniyasu (国安普明) was born on July 23, 1860, the eldest son of Kamataro Kuniyasu, a samurai, and his wife, Fukujo, in the town of Onfunagura in Fukagawa, Edo (present Fukagawa Shin-ohashi, Koto-ku, Tokyo), Japan. His childhood name was Yonetaro (米太郎).
When Yonetaro was two years old, his mother died. And his father was killed in the Hakodate War in 1868, leaving Yonetaro an orphan at age eight.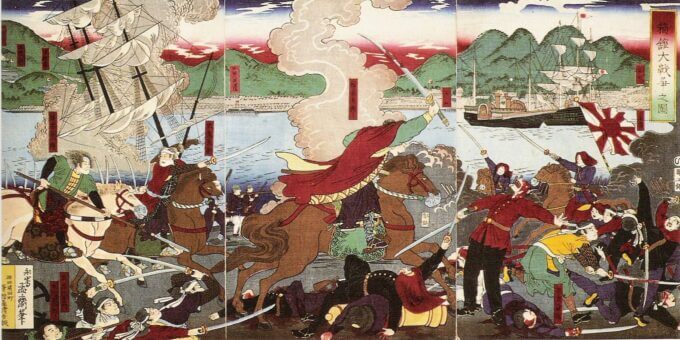 After losing his parents, Yonetaro was taken in by his uncle Yataro Kato, who ran a buckwheat noodle shop on his mother's side of the family, where he became a child apprentice and helped Yataro with his business.
On November 8, 1870, 10-year-old Yonetaro was visited by an old man with two boys. The old man said that he would invite Yonetaro to the Immortal World to train him. The old man said Yonetaro,
From now on, you must accumulate virtue and help others.
The two boys brought by the old man were the "brother disciples" of Yonetaro's training in the Immortal World.
The old man named Yonetaro "Gyokushi (玉枝)," and from then on, he often took him to the Immortal World to undergo rigorous training. The training lasted for 12 years. The old man ordered Yonetaro to train himself not to eat rice or any side food until he was 13 years old. The old man ordered Yonetaro to practice not eating fruits when he was 14, eels, shrimp, and crabs when he was 15, and beef, horse meat, poultry, and fish when he was 17.

Yonetaro is said to have practiced asceticism in 91 mountains throughout Japan, beginning with Nikko, then Hakkouda, and finally, Kunimi, to become a hermit. Yonetaro endured various other severe ascetic practices, and by the time he was 23 years old, he was satisfied with eating only fruit and did not need to eat anything else. After further training, at the age of 25, Yonetaro finally became a superhuman, Kuniyasu sennin.
Kuniyasu Sennin Displayed Amazing Divine Powers
After completing his ascetic training, Kuniyasu Sennin went from one acquaintance to another for a while. During that time, he is said to have cured various illnesses and demonstrated his divine powers. Kuniyasu Sennin is said to have taken shellfish and fish out of the empty air as "souvenirs from the sea god".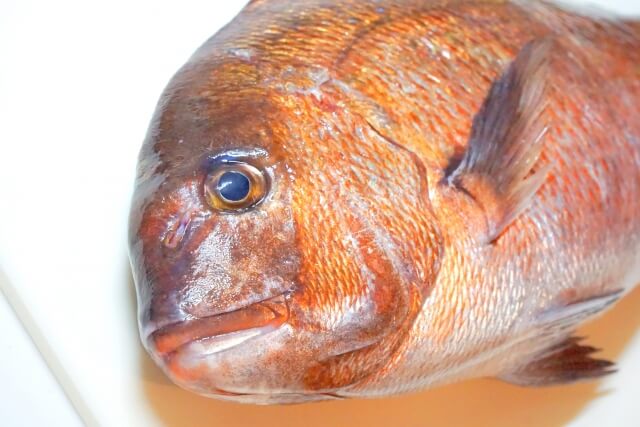 Kuniyasu Sennin would also disappear suddenly before people's eyes, only to reappear a moment later and astonish them by showing them yams he had just picked up from a distant mountain or an amulet he had picked up at the distant Fuji Sengen Shrine.
There is also the following episode about the mysterious power of the Kuniyasu Sennin.
At the time, Japan was in the midst of the Russo-Japanese War.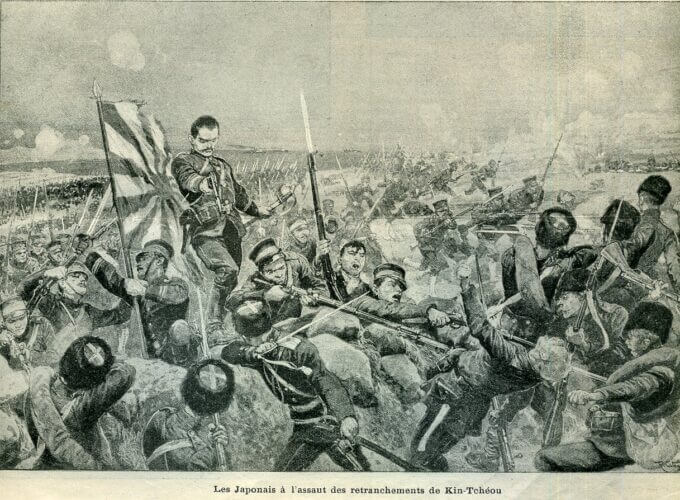 When asked how the war was going, Kuniyasu Sennin replied
I'm going to go see what's going on.
and he disappeared.
Kuniyasu Sennin reappeared and said that he had gone to see the battlefield in his spiritual vision.
He said,
(When I saw the Japanese troops,) I saw more "people in white kimonos" than (human) soldiers.
In other words, Kuniyasu Sennin saw a large number of divine soldiers in white kimonos, who were on the battlefield to join the Japanese soldiers. As predicted by Kuniyasu Sennin, Japan, despite being a small nation, defeated the great nation of Russia as if with the aid of a divine army.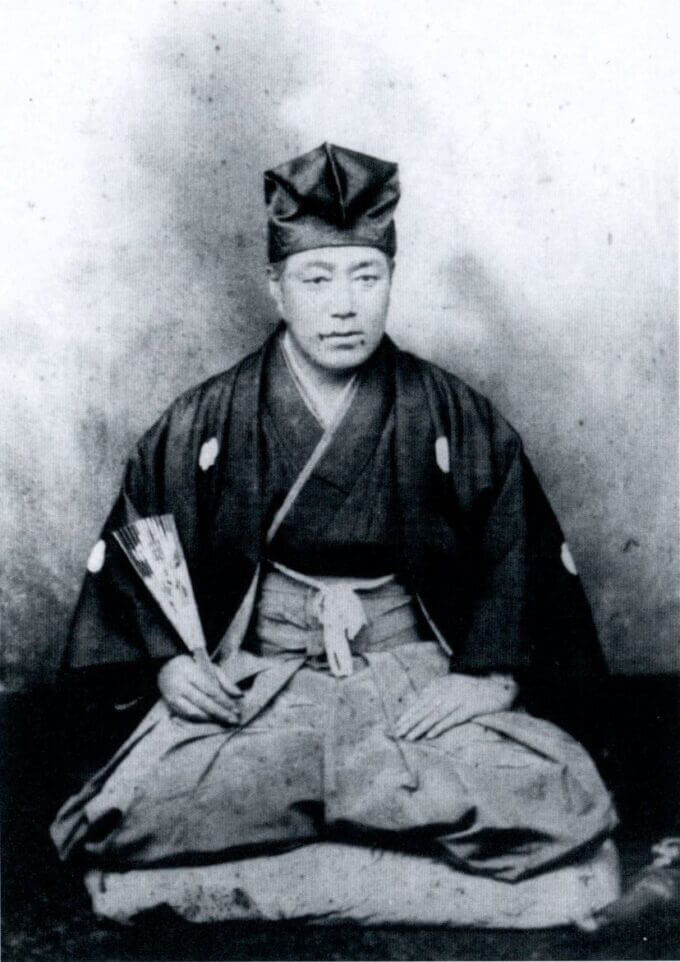 Kuniyasu Sennin Served as an Advisor to Emperor Meiji
It is also said, though unofficially, that Kuniyasu Sennin once served as an advisor to Emperor Meiji.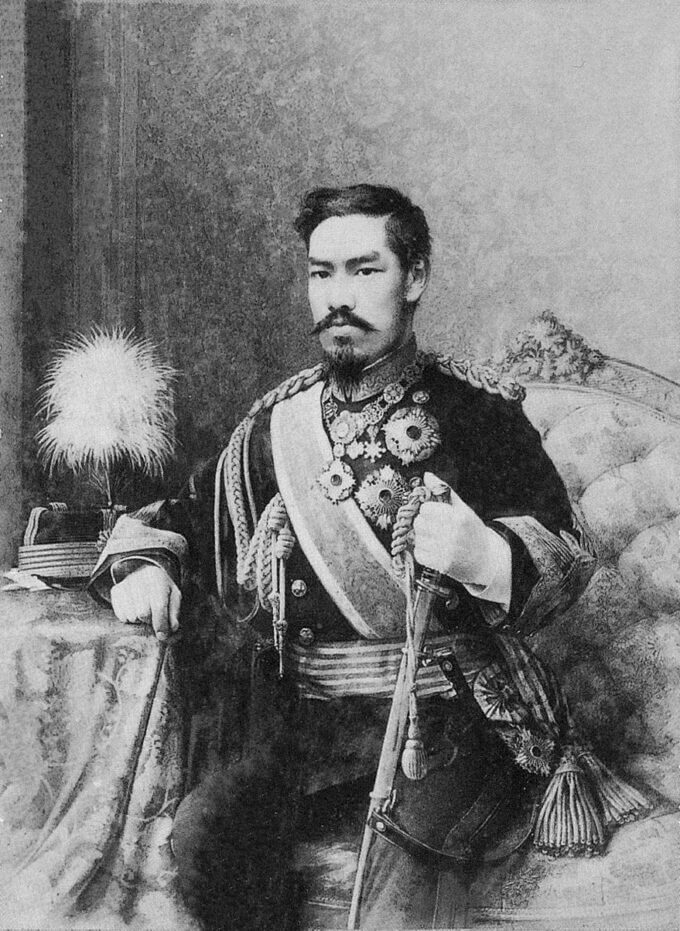 On one occasion, a messenger of Emperor Meiji visited Kuniyasu Sennin living in Goken-cho, Kanda. The person who answered the door was a disciple of Kuniyasu Sennin, but Kuniyasu Sennin was not present. The disciple said that Kuniyasu Sennin had already gone to visit Emperor Meiji.
Curious, the messenger returned to the palace and informed Emperor Meiji, who replied,
Fumyo-kou (Kuniyasu Sennin) has just left.
So, the messenger was astonished to hear this reply. Kuniyasu Sennin had anticipated the arrival of the Emperor's messenger and had visited the palace ahead of time.
It is reported that Sadamoto Endo of Sendai heard about the relationship between Kuniyasu Sennin and the Meiji Emperor from Chigaku Tanaka (1861 – 1939), a very prominent figure in the Meiji religious world.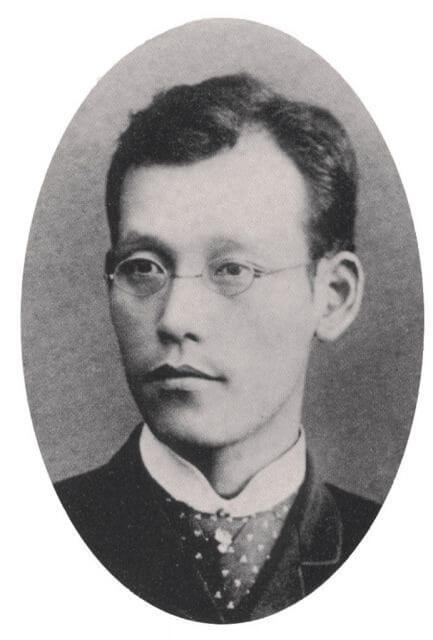 According to the story, Tanaka said to Endo,
There was a great ascetic named Fumyo-kou (Kuniyasu Sennin) who consulted with the Meiji Emperor during the Meiji period. I once met him at the palace.
Kuniyasu Sennin Could Levitate in the Air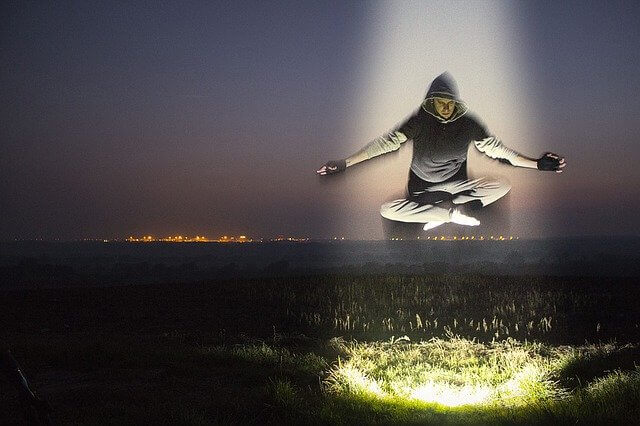 One of Kuniyasu Senjin's disciples was Senzaburo Kobayashi, who was born in 1875. Senzaburo was the son of a secondhand clothing merchant in Kanda Ryukan-cho, and once accompanied Kuniyasu Senjin to the homes of his followers in Hachioji. On the way back home, Senzaburo grumbled,
It's getting very late.
Kuniyasu Sennin replied to him, "I see," and continued walking at a brisk pace. Suddenly, he called out to Senzaburo,
Please get ready.
To Senzaburo's surprise, the next moment, they were already back in Tokyo! According to Senzaburo, when Kuniyasu Sennin uttered his voice to him, his body was in the air, and when he looked to his right he was in Hachioji, but when he turned to his left he was in Tokyo.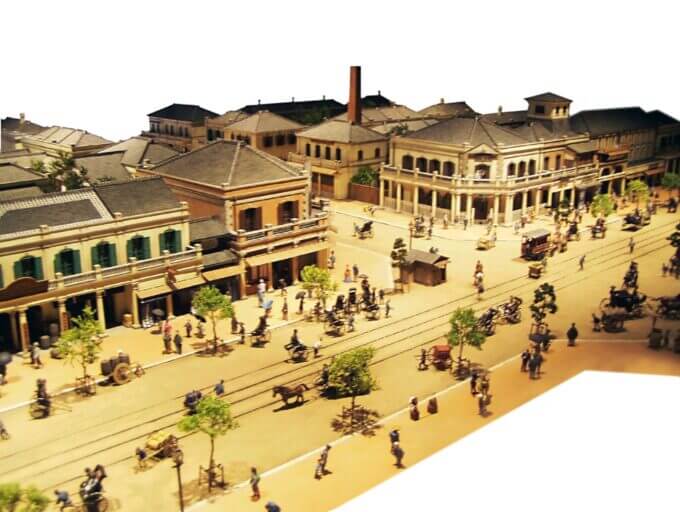 According to Kintaro Harada, who always accompanied Kuniyasu Sennin, he often saw Kuniyasu Sennin suddenly disappear from sight, and he said that on these occasions he heard a rumbling of the earth.
Thus, there are many reports and eyewitness accounts of Kuniyasu Sennin actually levitating in the air.
Kuniyasu Sennin Walked on Water

There is also an episode of Kuniyasu Sennin walking on water.
One day, Kuniyasu Sennin once held a large-scale memorial service for the deceased off the coast of Shinagawa. At this time, Kuniyasu Sennin accidentally fell into the sea, and everyone was in an uproar. After a while, however, Kuniyasu Sennin walked over the sea with his wooden clogs!
This walking over the sea by Kuniyasu Sennin was witnessed by a large number of his followers on board the three ships, so much so that the Japanese daily newspaper of the time, Jiji Shimpo, even wrote an article about the episode.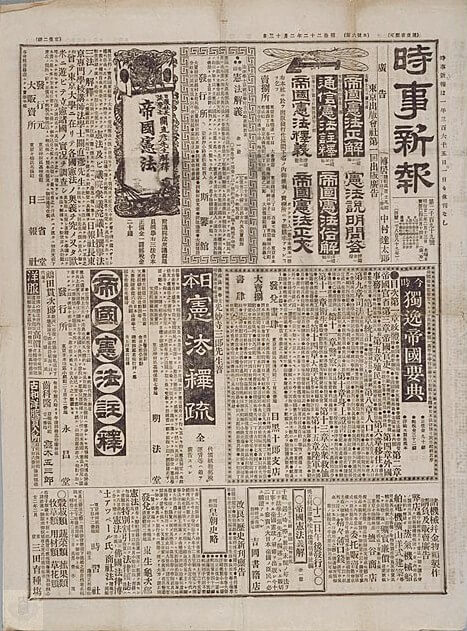 Kuniyasu Sennin Foresaw the Future
Kuniyasu Sennin was also fond of photography and would foretell future events and give photographic warnings to his followers.
On one occasion, Kuniyasu Sennin gave a follower a picture of a man holding the muzzle of a gun to his throat. This follower, who loved hunting, later died after accidentally shooting himself in the throat while cleaning his own gun.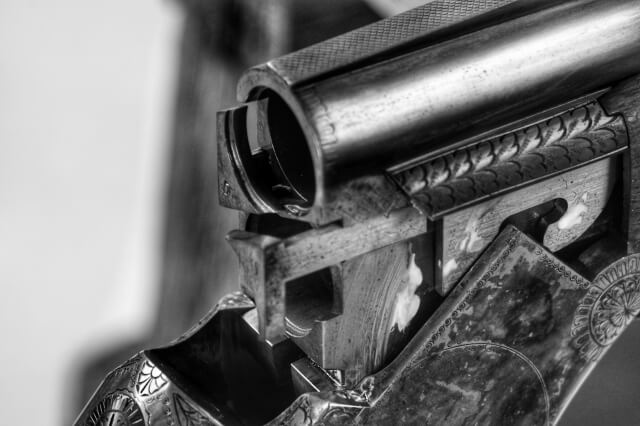 One of Kuniyasu Sennin's followers, Keisuke Takahashi said that Kuniyasu Sennin must have known that the gun outburst would happen and informed this follower by photo that he should stop hunting. Takahashi, however, wondered how Kuniyasu Sennin could have foreseen that his follower was doomed to die from an accidental gunshot wound to the throat.
The following episode is also about the precognitive abilities of Kuniyasu Sennin.
One day, Kuniyasu Sennin showed his followers a picture of the Ansei Great Earthquake, which occurred during the late-Edo period.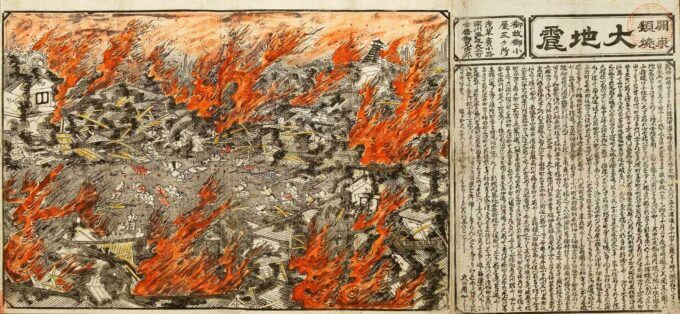 And Kuniyasu Sennin mysteriously warned them,
Such a thing must not happen!
Then, on October 28, 1894, the Great Nobi Earthquake struck, killing 7,273 people and destroying 80,000 houses.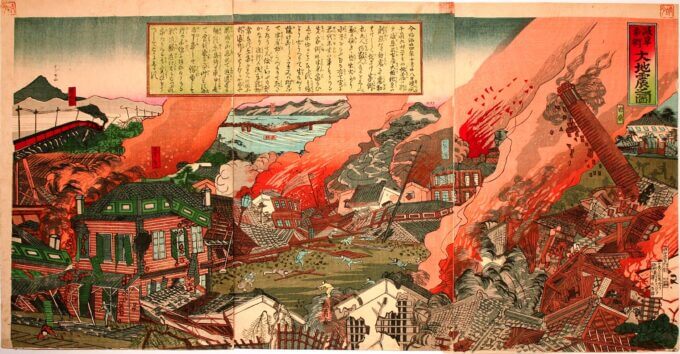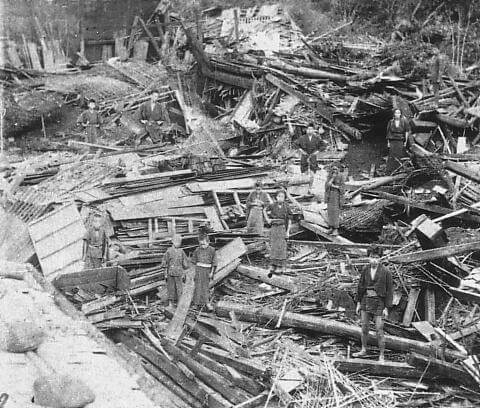 Mysterious Death of Kuniyasu Sennin
After leaving behind such a variety of "legends," Kuniyasu Sennin died at 4 p.m. on September 28, 1912, in a sitting seiza posture.
Kuniyasu Sennin knew perfectly well the day of his death. Before he died, Kuniyasu Sennin prepared for his death by having his disciples take pictures of him, and on the day before he died, he said,
Tomorrow you will be very busy.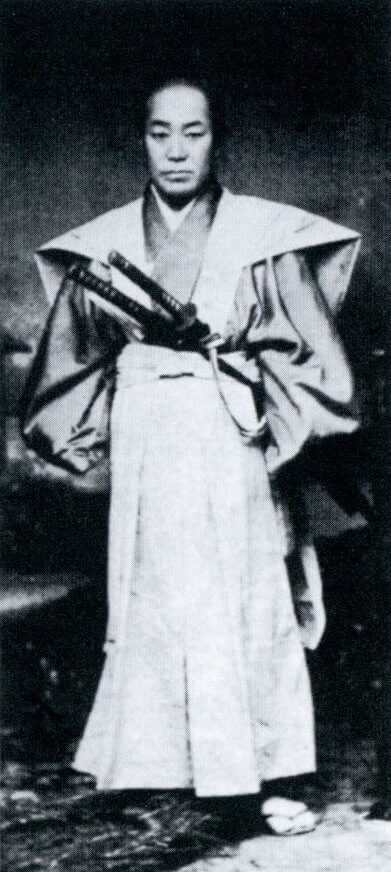 According to the book "One Hundred Years of Meido," written by Keiichi (Keiin) Matsui, who built the Fumyo Shrine, the disciples of Kuniyasu Sennin performed a temporary burial of Kuniyasu Sennin's body.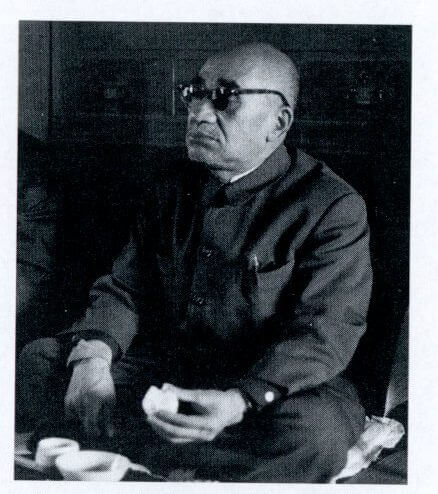 Later, when they began construction to erect the grave marker, they dug up the soil in the cemetery again to prepare the foundation work. However, the coffin was strangely light, and when they opened the lid, they were all greatly surprised to find that Kuniyasu Sennin's body was gone.
Thus, even the death of Kuniyasu Sennin was a mystery.
Kuniyasu Sennin, also known as " Fumyo Sennin," was enshrined in 1955 at Fumyo Shrine, a Shinto Taikyo (Japanese Shintoist organization)-affiliated shrine in Minamiuonuma City, Niigata Prefecture.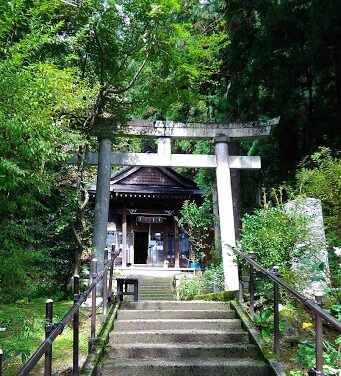 Some followers believes that Kuniyasu Sennin did not die, but returned to the Immortal World as a sennin.
Published on May 21, 2022
Written by OTAKUPAPA
References:
October 2005, Nihon "Reinousha" Retsuden (Japan "Spiritualists" Biographies), 58-59, Bessatsu Takarajima No. 1199, Takarajima Co.
Tatsuhiko Fuji (April 2017). Shin Nihon Shinjinden, 71-102, Taigensha Co.