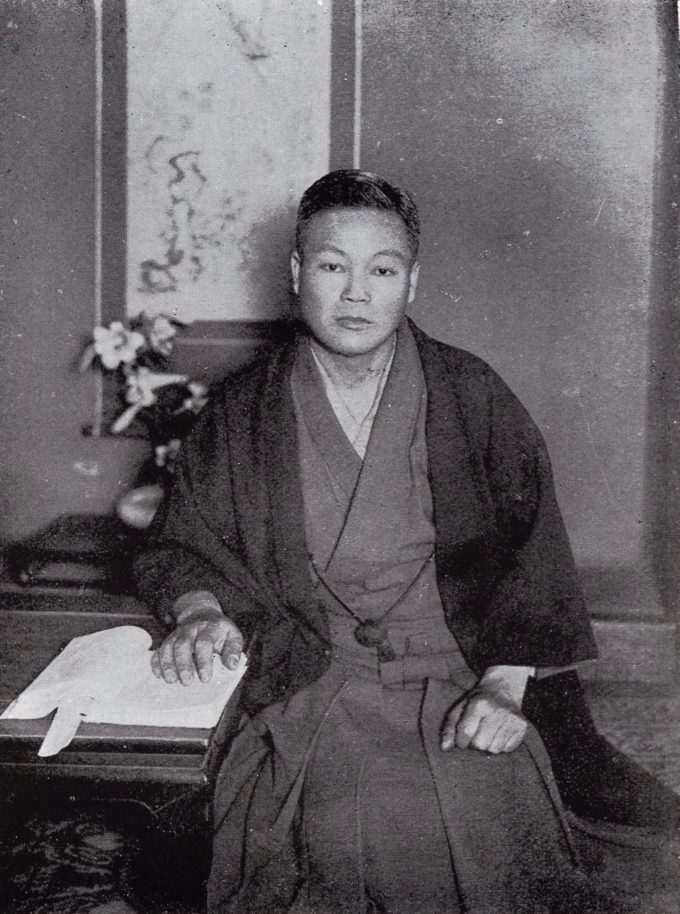 This is a true story of a Japanese man who cured his mother's illness over 160 miles away with remote Reiki treatment.
Kaiji Tomita was a Japanese man living in Osaka in Japan in the Taisho era (1912-1926).
Tomita learned the original Reiki directly from Mikao Usui, the founder of Reiki at the Usui Reiki Ryoho Gakkai (Usui Reiki Therapy Society).
If you are interested in the details of the amazing life of Mikao Usui, the founder of Reiki, please click the link below.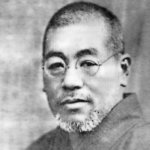 After that, in order to spread Reiki in Japan, Tomita opened his clinic in front of Ichioka Junior High School (the current Ichioka High School) in Minato-ku, Osaka, where he established the "Tomita Hand Healing."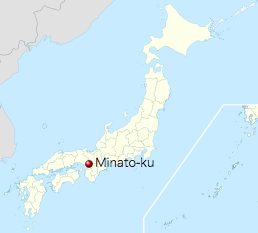 Source Maximilian Dörrbecker (Chumwa) – Own work
Amazingly, Tomita gained a miraculous healing power to cure all kinds of diseases in only 10 hours of Reiki training.
If you are interested in the episode of Kaiji Tomita's Reiki treatment shortly after he learned Reiki, please click the link below.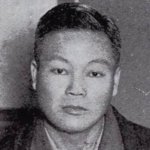 In this post, I would like to introduce the story of a Japanese man who cured his mother's illness over 160 miles away with remote Reiki treatment.
Amazing Japanese Man Who Remotely Diagnosed His Mother's Condition Over 160 Miles Away With Reiki
At 3:00 p.m. on January 20, 1932, one of the members of the Tomita Reiki Healing Society suddenly received a telegram from his hometown, telling him to come to his hometown immediately for his mother's serious illness.
His wife was surprised at the sudden news, saying,
Oh my God!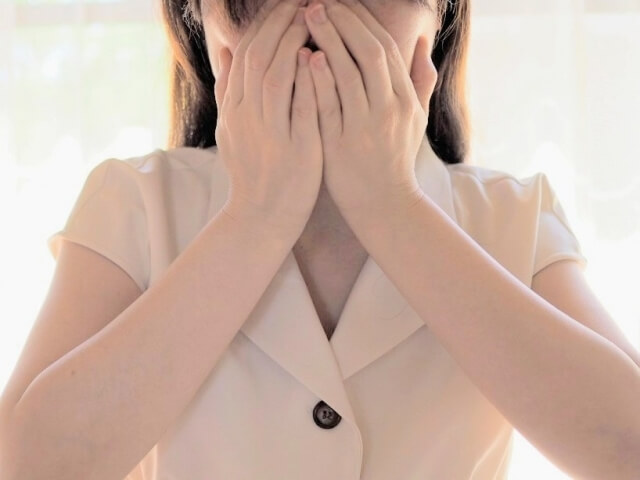 At that moment, he thought.
He hadn't received a letter from his mother since New Year's Day.
He had a hunch that his mother had become suddenly ill, for he received the news by telegram instead of by letter.
We need to calm down and get ready to go to my parent's home first.
Then he told his wife, who was flustered, to go buy a souvenir for his parents to give her a change of heart.
Meanwhile, he took the telegram and went to inform his relatives about his mother's illness.
When he got home, he had about four hours before it was time to leave for his parents' house.
So he decided to calm his mind and tried to give his mother a remote Reiki treatment.
He put his hand on his mother's picture and used Reiki to diagnose her condition.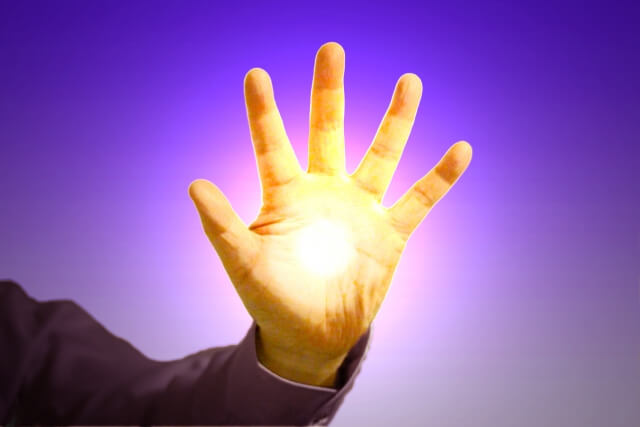 Then he could clearly feel the sick feeling from her left lung to her stomach.
He also felt a fairly strong sense of sickness in her head.
She's still fine!

It's not the worst case scenario yet.
He was relieved.
Then he boarded the 10:20 p.m. night train.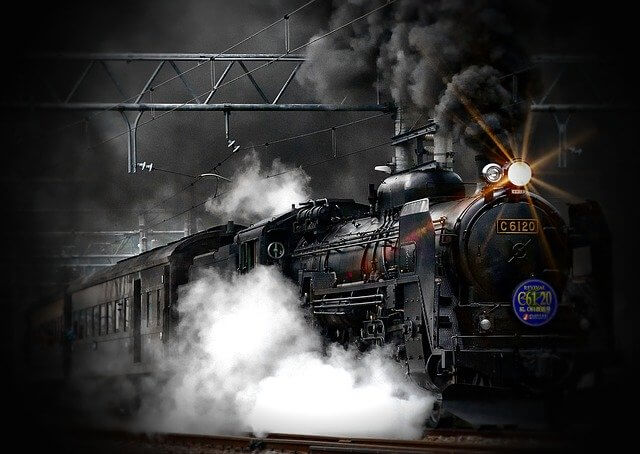 After eating dinner at Kyoto station on the way, he slept soundly on the train a little after 11 a.m.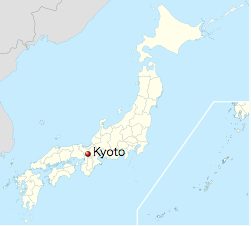 Source Maximilian Dörrbecker (Chumwa) – Own work
He finally woke up when he arrived at Kanazawa station at 7 a.m.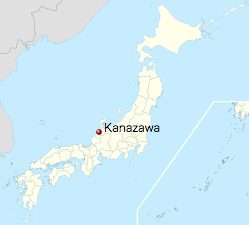 Source Maximilian Dörrbecker (Chumwa) – Own work
The distance between Osaka and Kanazawa was about 267 kilometers (about 165 miles).
But after another hour or so he had to change trains.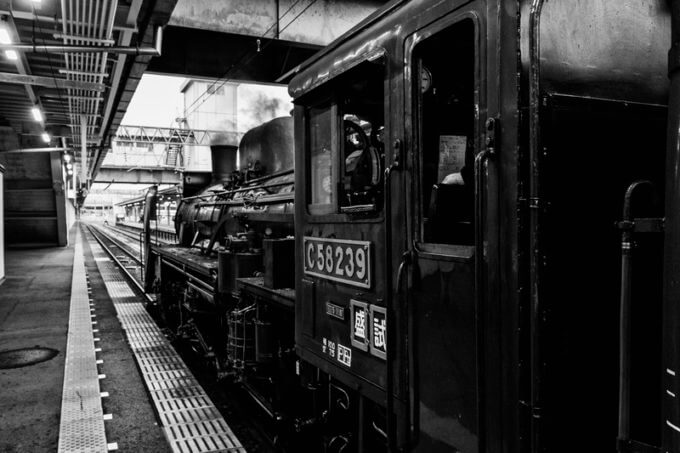 So he took a light breakfast to refresh his mind.
It was nearly 11 a.m. when he arrived at his parent's house.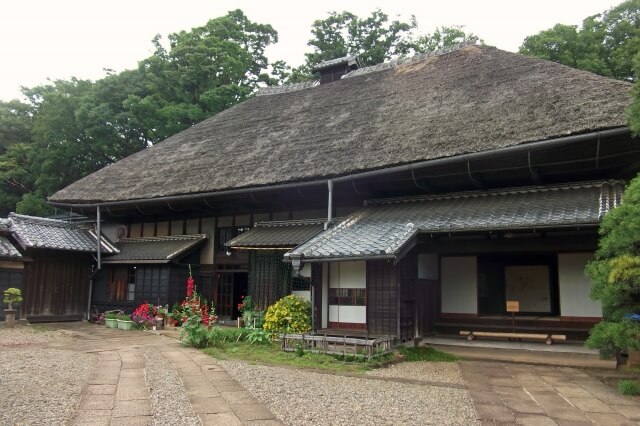 As he approached the room where his sick mother was, he could hear her moaning.
Outside the room, he spoke with the people who had been caring for his mother.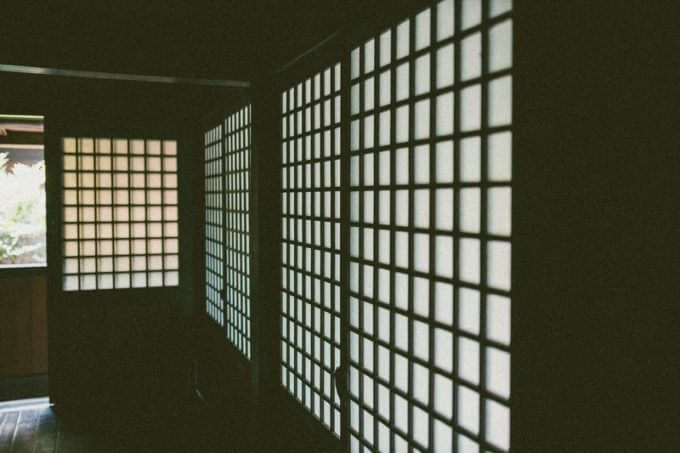 He heard from them about his mother's condition.
To his surprise, his mother's condition as they described to him matched exactly the feeling he had felt when he had diagnosed his mother with Reiki remotely in Osaka.
So he was struck hard by the greatness of Reiki therapy.
Three Nights of His Dedicated Reiki Treatments Helped Her Condition Recover
His mother's condition had worsened dramatically over the last couple of days, she was not sleeping and had no bowel movements.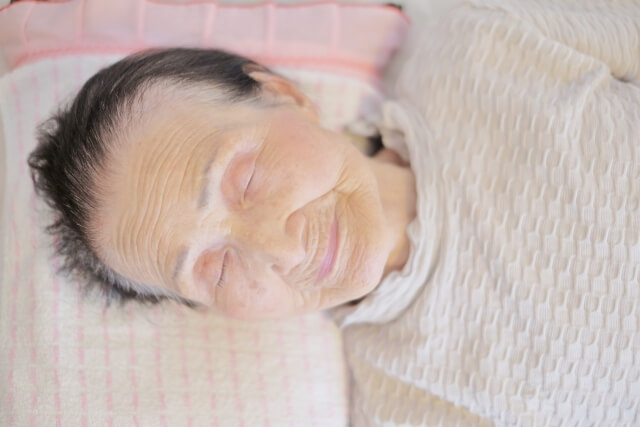 Let me just run a quick diagnostic on her.
Then he put his hand on his mother's head.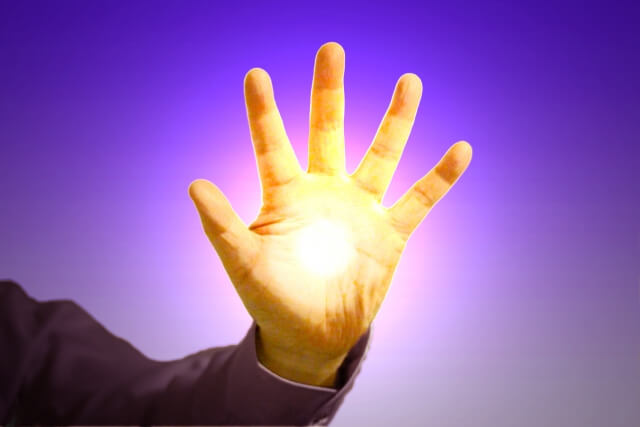 He felt a sick Reiki sensation in the palm of his hand that seemed to hurt from her head.
So he decided to start the Reiki treatment from her head more than anything else.
His mother complained of languor and pain all over her body.
She seemed to think that her illness had taken a turn for the worst, perhaps, because he had come to his parents.
So he said to his mother,
Your illness is not much to worry about.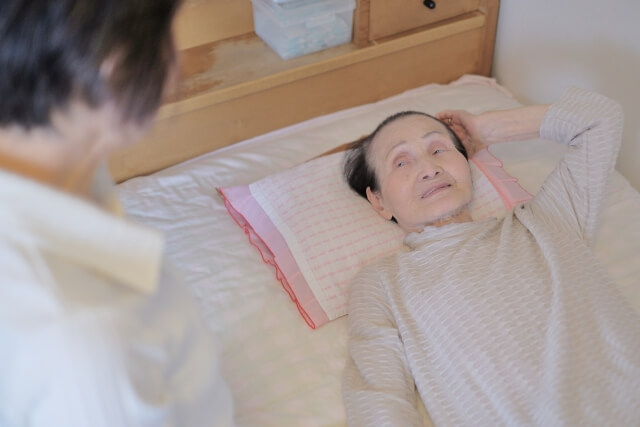 So his mother became relieved and began to speak more clearly.
As he continued his mother's Reiki treatment, she began to doze off at about 1:30 p.m.
She'll be fine!
He felt reassured.
So he said to the people who were caring for his mother.
You don't have to think about the worst-case scenario.

She will be healed!
So they all cheered up.
After that, his mother woke up, saying,
I feel somewhat better.

I slept better!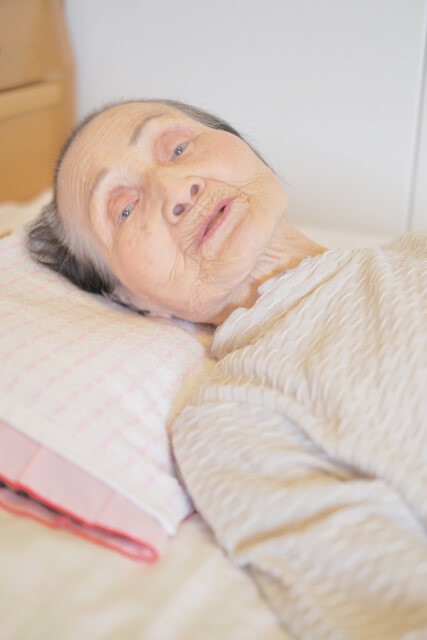 Around 3 p.m., the doctor came too and said,
We'll find out in the next day or two if she'll recover from her illness.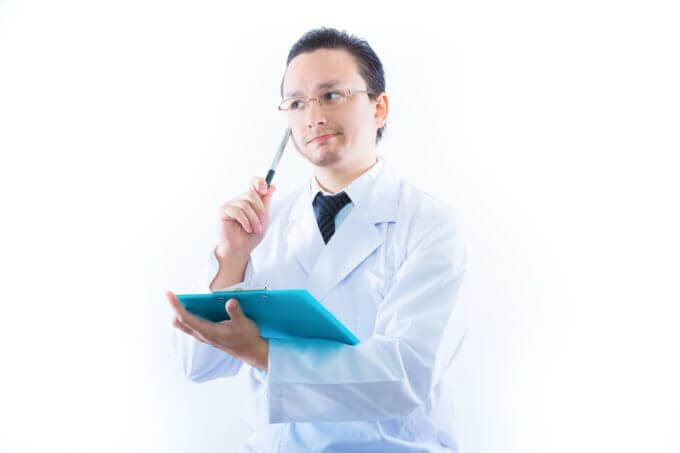 But he didn't ask the doctor anything, because he knew that he would be more certain than anything else to determine her condition with his Reiki.
He put his hands on his mother's body and eagerly treated her with Reiki, trying to cure her of her illness.
He didn't even change his clothes but remained dedicated to treating her for four days and three nights.
As a result, from the first day, the effects of his Reiki treatment became more and more apparent, and by the fourth day, she was feeling very well.
He thought, there would be no longer any sudden change in her health.
So he asked the people around him to care for his mother and decided to take the night train back to Osaka on the 24th.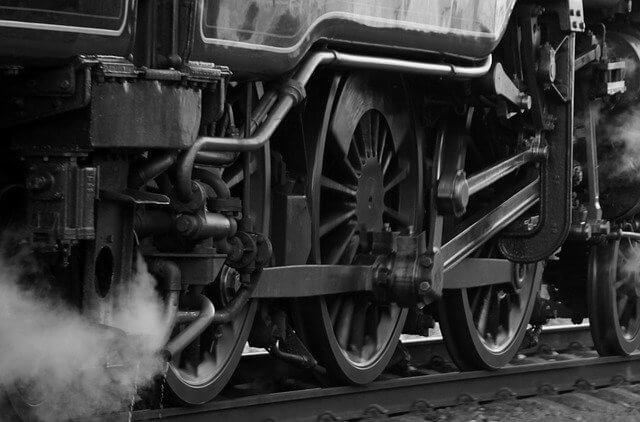 Then he arrived at Fukui station at 11 p.m.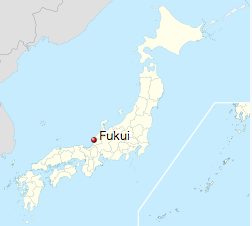 Source Maximilian Dörrbecker (Chumwa) – Own work
He woke up and then remotely performed Reiki treatment on his mother.
He returned home at 7 a.m. on the 25th and then went to work as usual.
It was a real wonder, he thought, that he was able to maintain his strength so far.
But on second thought, he realized that he hadn't wasted his energy before.
In fact, he never rested at all until he fell asleep on the train or in his automobile, and he continued to give himself Reiki treatments to help him recover from his fatigue in any way he could.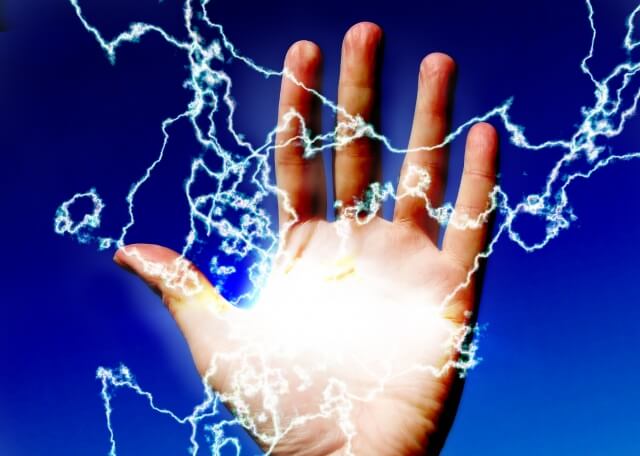 Therefore, he thought, it might be no surprise that he was in good spirits.
Thanks to Reiki therapy he was able to help his mother and he was able to refine his spirit and keep his mind constantly exhilarated.
He was therefore always grateful for how much happiness he had been able to achieve in a human lifetime.
He Saved His Mother Through a Remote Reiki Treatment
Then he continued his mystical Reiki telemedicine for his mother for a week.
Every day his parents' family informed him of his mother's condition that day.
Surprisingly, his mother's medical condition was identical to the one he felt in the palm of his hand during Reiki telemedicine.
Later, his mother, who previously could only eat a liquid diet, started eating a variety of things, had better bowel movements, and was able to get up.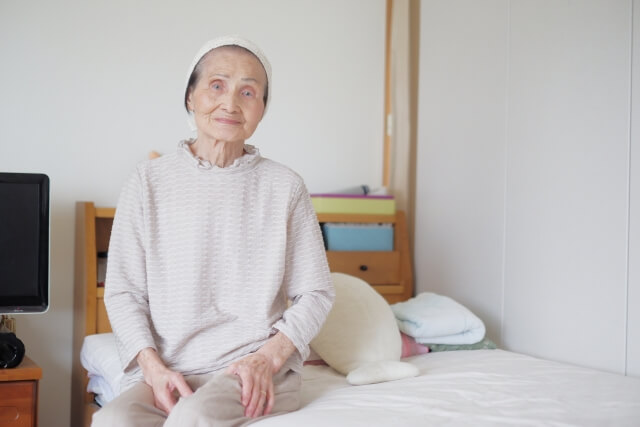 The second week after that, his mother sent him a letter stating that she was very pleased that she was able to go to the bathroom by herself.
He himself was very happy and expressed his deepest gratitude as if Kaiji Tomita had cured his mother.
Therefore, Tomita joined him in rejoicing in his mother's recovery.
If you are interested in the next episode of Kaiji Tomita's Reiki treatment, please click the link below.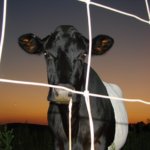 Reference
Kaiji Tomita (February 1933). "Reiki To Jinjutsu: Tomita-Style Hand Therapy."
Published on September 19, 2020
Written by OTAKUPAPA