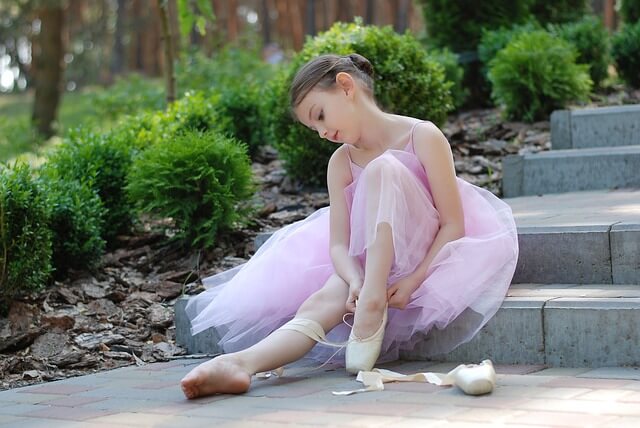 On November, 2017, an angel came down to the JAXA's Tsukuba Space Center (TKSC) located in Tsukuba Science City, Ibaraki, Japan.
JAXA (Japan Aerospace Exploration Agency) is Japan's national aerospace agency.
TKSC researches and develops spacecrafts, satellites and rockets and provides astronauts training and excellent specialists in science and technology develop the state-of-the-art technology.
In this space center, a miracle happened.
An Angel Appeared in the Space Center
In one day, Tamagosan (@tamagosan32768) visited TKSC.
Tamagosan tweeted that he saw an angel on the guidance sign (signage) of TKSC.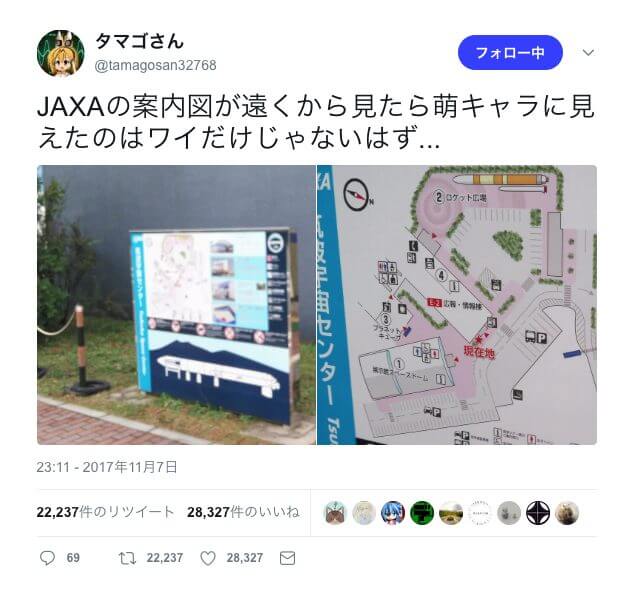 He tweeted as follows.
This is a Jaxa's guidance sign.

Seen from a distance, it looks like a girl character.

Am I the only one thinking like this?
His tweet has received a great response over 22,000 tweets.
The signage shows the locations of TKSC facilities including a space dome, a rocket square,  a museum and a shop.
Seen it up close, it's a normal and uninspiring map as shown below.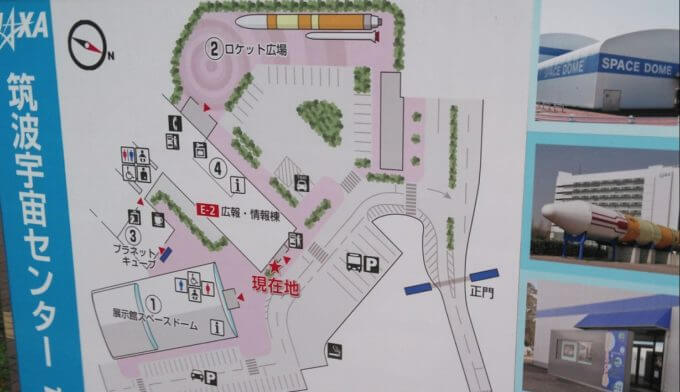 However, seen at a distance, it looks like a girl character with pink hair and green eyes.
Can you see the pink girl character in the above picture?
Also, in response to the above tweet by Tamagosan, another user (@higle_pso2) provided a visualized image of the pink girl by adding auxiliary lines to the signage.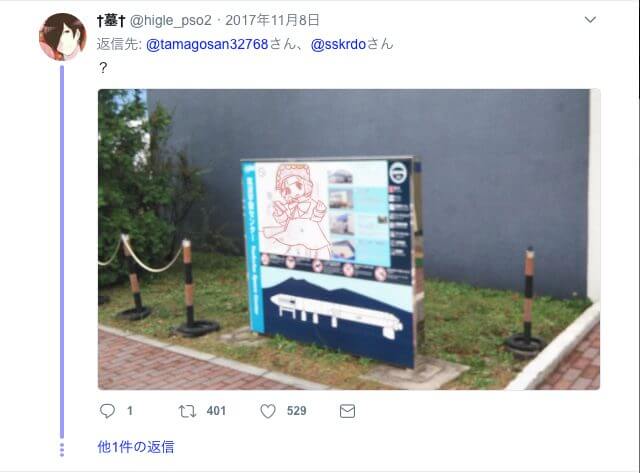 Below is the enlarged figure of the map of TKSC.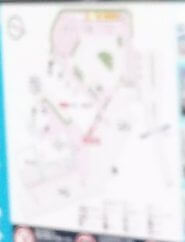 By adding auxiliary lines to the above map, the image of a cute girl character appeared.
The pink hair and green eyes of the girl correspond to the colored area and forest area of the map respectively. 
Below is the illustration of a girl created by another user (@seigomonikon).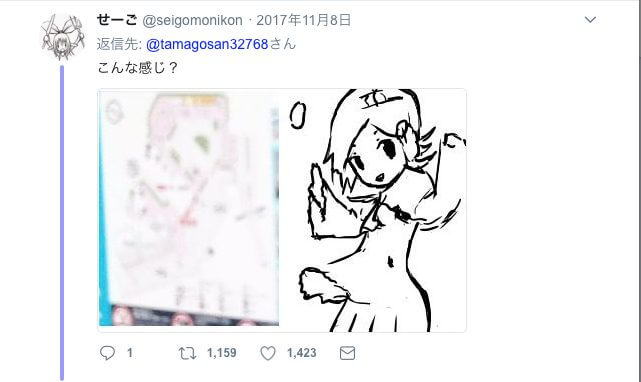 Amazingly, it looks like an angel!
Those series of tweets were reported in a lot of the media in Japan.
This may be a kind of miracle created by nature.
Therefore, some users reply,
this cute girl should be an official mascot character for JAXA.
If you have chance to visit TKSC, please see this amazing illusion on the signage.
For your reference, TKSC's information is below.
Access
Location
2-1-1 Sengen, Tsukuba-shi, Ibaraki 305-8505, Japan
January 9, 2018 published
January 9, 2019 updated
OTAKUPAPA