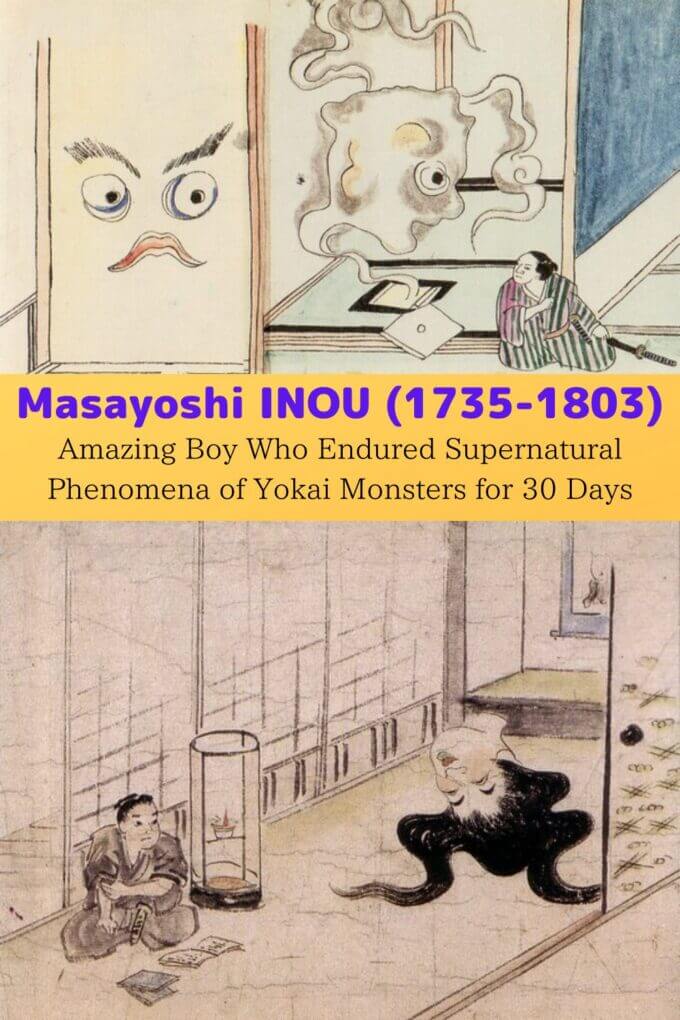 Masayoshi Inou (稲生 正令) (1735-1803) was a samurai in the mid-Edo period who wrote "Miyoshi Jitsuroku Monogatari (三次実録物語)", based on his experience of being attacked by a big monster late at night one day in 1749, when he was 16, and then being plagued daily for a month by supernatural phenomena called Bukkai (物怪).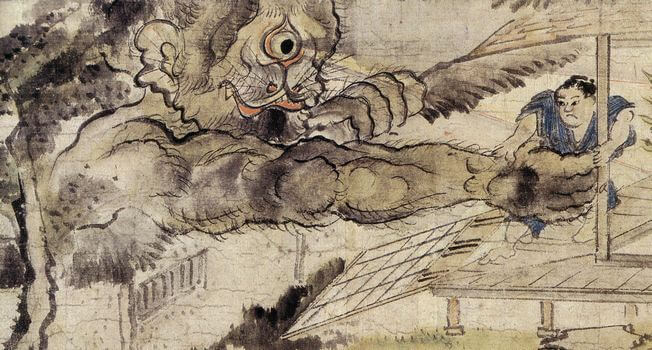 Masayoshi Inou was born in 1735 as the eldest son (his childhood name was Heitaro. hereafter referred to as Heitaro) of Takesaemon Inou, a samurai of the Miyoshi domain in Miyoshi County, Bingo Province (present-day Miyoshi City, Hiroshima Prefecture).
In the summer of 1749, Heitaro Inao, then 16 years old, had a strange experience.
In May, Heitaro and Gonpachi, a sumo wrestler who lived next door, decided to compete in a test of courage and climbed Mount Higumayama in Miyoshi City to a place said to be haunted.
Later, at midnight on July 1, a big monster attacked Heitaro, and for the rest of the month, he was plagued daily by supernatural phenomena "Bukkai."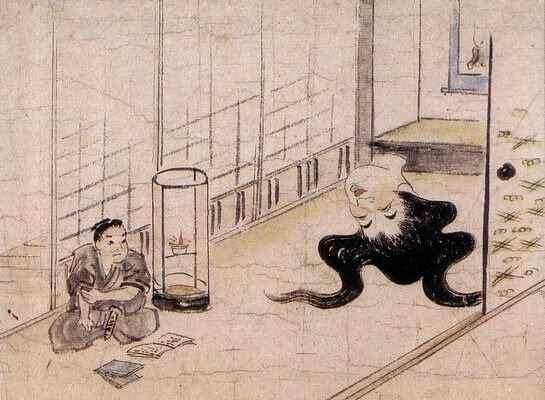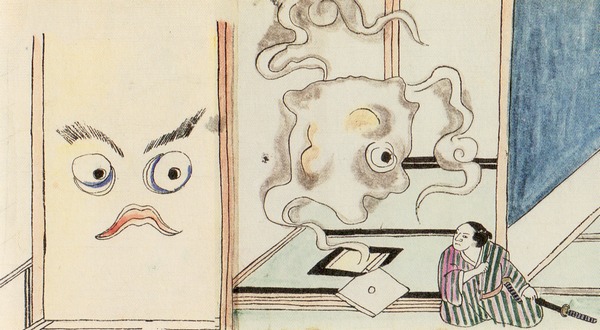 However, on the night of July 30, a "Yokai king" calling himself Sanmoto Gorozaemon (山本五郎左衛門) appeared before Heitaro in the form of a samurai of about 40 years old wearing a kamishimo (ceremonial samurai costume).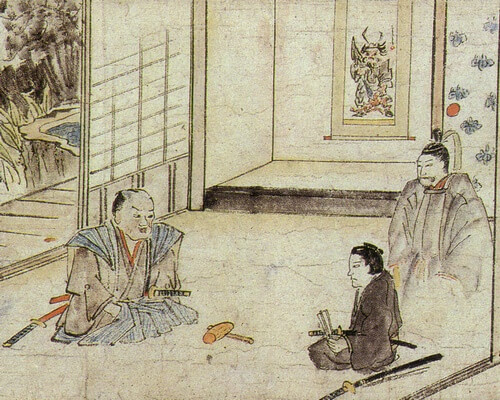 Sanmoto told Heitaro the truth about why the yokai had caused various supernatural phenomena for 30 days. According to Sanmoto, he and his rival, the yokai Akugoro Shinno (神野悪五郎), had a bet for the title of yokai king: if Sanmoto surprised 100 brave boys, he would win.
Thus, Sanmoto traveled to India, China, and Japan to surprise the boys in each country, and then tried to surprise the 86th boy, Heitaro, but he lost the bet because no matter how many supernatural phenomena he caused, Heitaro never got surprised.
Sanmoto said,
I have to start the bet with Akugoro all over again.
But he praised the stoutness of Heitaro, a 16-year-old boy in enduring for 30 days the supernatural phenomena the yokai had caused.
Sanmoto then gave Heitaro a wooden mallet and said to Heitaro.
We will not cause any more supernatural phenomena to you.

But if you are ever attacked by Akugoro in the future, just tap on this mallet and I will appear before you and lend you my power.
With these words, Sanmoto left with his yokai monsters.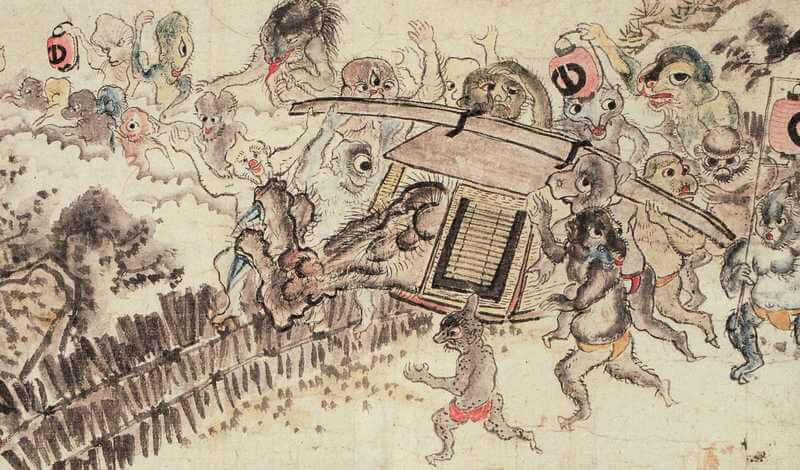 This mallet was delivered by Heitaro to Kokuzenji Temple in Higashi Ward, Hiroshima City in 1802, and is still in existence as the temple's treasure.
Below is an image of the gate of Kokuzenji Temple in Higashi Ward, Hiroshima City.
Published on March 27, 2022
Written by OTAKUPAPA