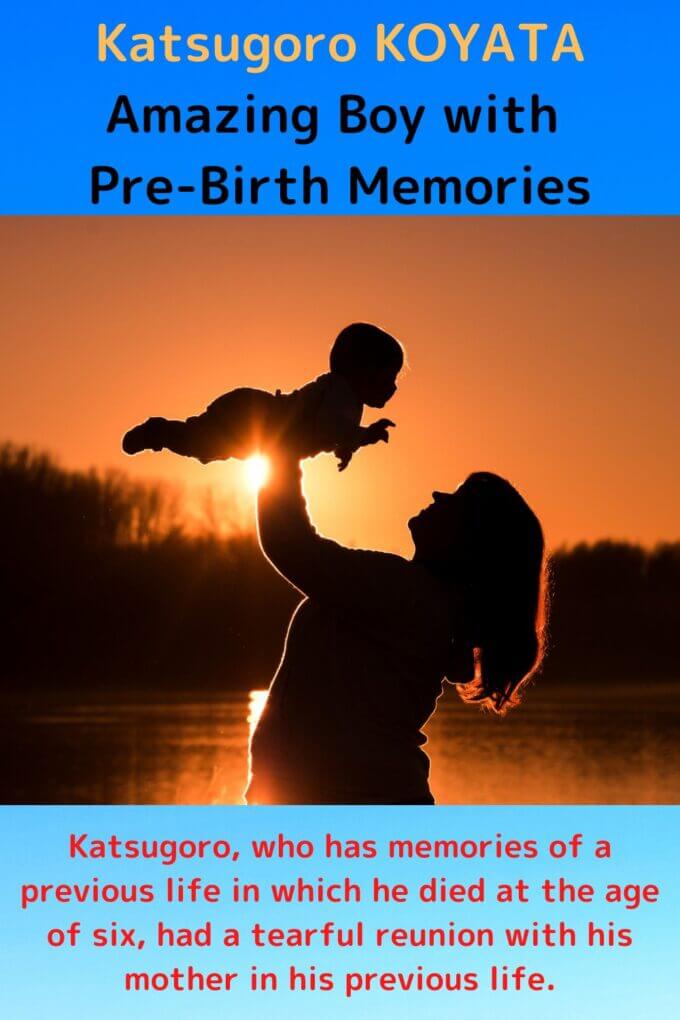 Katsugoro Koyata (小谷田 勝五郎) (1814 – 1869) was born the son of Genzo Koyata, a farmer in Nakano Village, Tama County, Musashi Province (present-day Higashinakano, Hachioji City, Tokyo).
Katsugoro told people around him his remarkable memory of coming back from the world of death, which caused a great sensation in Edo (present-day Tokyo).
One night in 1822, nine-year-old Katsugoro suddenly told his family,
"I used to be a child named Fujizo, the son of Kyubei in Hodokubo Village, Tama County (present-day Hodokubo, Hino City, Tokyo), and I died of pemphigus when I was six years old."
Katsugoro told the story of his journey from the other world to reincarnation.
According to Katsugoro, he met Kumano Gongen (thought to be the deity of Kumano Shrine in present-day Minamidaira 8-chome, Hino City), the guardian deity of one's birthplace, in the afterlife and was born to a new family through Kumano Gongen's arrangement.
Surprisingly, it turned out that the story Katsugoro told his family was the very thing that actually happened in the village of Hodokubo, and could not have been known without going to that village.
Below is an image of Hodokubo Rokujizo located across the street from the house where Fujizo, the boy in Katsugoro's previous life, was born.
The wife of Kyubei of the village of Hodokubo, whom Katsugoro claimed was his mother in a previous life, saw in Katsugoro the image of her son Tozo, who died at the age of six.
She was further surprised when Katsugoro pointed out something that only Fujizo should have known, and she was convinced that he was a reincarnation of Fujizo.
She then had a tearful reunion with Katsugoro, the reincarnation of her dead son.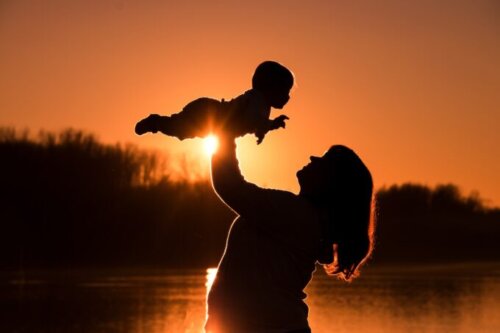 When the people around Katsugoro learned of this fact, they were in an uproar, and Katsugoro became known as the "Hodokubo Kozo (Hodokubo's little boy)," and his mysterious memory became known as far as Edo ( present-day Tokyo).
In April of the following year, 1823, Atsutane Hirata (1776 – 1843), a prominent scholar of Japanese studies and Shintoism, who was interested in the rumors about Katsugoro, invited Katsugoro to his residence.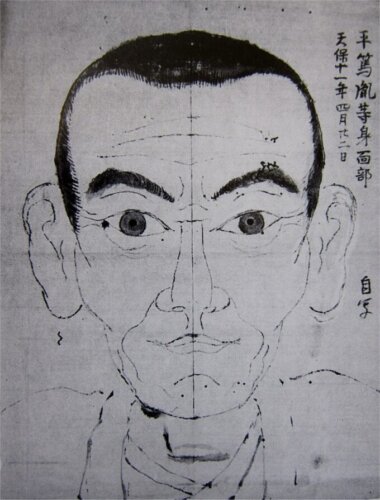 In July of the same year, Atsutane compiled and published what he had heard from Katsugoro in a book entitled " The Story of Katsugoro's Rebirth," a record of the boy's mysterious experiences of returning from the world of the dead.
Katsugoro then died in 1869 at the age of 55.
Later, in 1897, Lafcadio Hearn (小泉八雲) (1850 – 1904), a Greek-Japanese writer, translator, and teacher who introduced the culture and literature of Japan to the West, introduced Katsugoro's reincarnation in his essay collection titled "Gleanings in Buddha-Fields, Studies of Hand and Soul in the Far East, Boston and New York: Houghton Mifflin Company / The Riverside Press, Cambridge."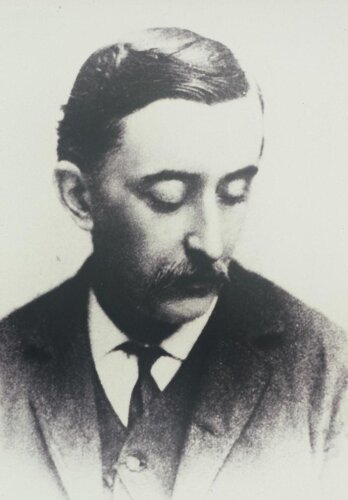 In the precincts of Takahatafudo, located in Hino City, Tokyo, there is a monument erected in 2008 to commemorate the reincarnation of Fujizo / Katsugoro.
Below is an image of the monument "Place of reincarnation of Fujizo / Katsugoro".
In 1992, an original video film, "Dai Rei Kai 3: After You Die, You Will be Reborn," directed by Tetsuro Tanba (1922 – 2006) based on Katsugoro's life, was also produced.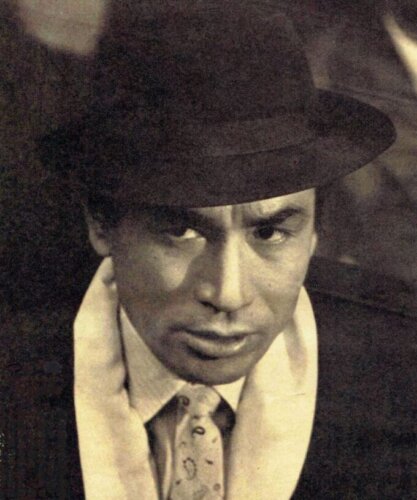 Published on March 26, 2022
Written by OTAKUPAPA